BestReviews is reader-supported and may earn an affiliate commission. Details.
How the FTC helps ensure a company's green claims are true
Eco-anxiety is a prevailing sense of environmental doom. While no one wants to increase their stress level, some research suggests it can have its benefits. For example, eco-anxiety pushes people to make earth-friendly choices.
Unfortunately, since manufacturers want to make their products as appealing as possible, they can take advantage of people's fears. A company takes advantage of people by making misleading or false claims about how green a product is. It is important for consumers to know how to make true earth-conscious purchases.
In this article: Chef'n EcoCrock Counter Compost Bin, Zero Waste MVMT Dish Washing Bundle Kit and Green Toys Shape Sorter
What are the Federal Trade Commission's Green Guides?
"Green" marketing is an effective strategy. Companies tout the environmental benefits of their products, making them a selling point. Often, those companies also charge a higher price for eco-friendly items.
However, what companies claim are green practices and what the FTC considers environmentally friendly don't always align. To help ensure the consumer isn't being misled, the FTC issued the Green Guides in 1992. These guides establish general principles that apply to marketing claims, helping make sure the manufacturer and the consumer are on the same page in regards to understanding how eco-friendly a product is.
What is carbon dioxide, and why is it so bad?
Carbon dioxide is a natural byproduct of various actions ranging from breathing to burning fossil fuels. Carbon dioxide is highly efficient at absorbing infrared radiation (heat). Additionally, carbon dioxide has a long life span. According to NASA, once released, it can remain in the atmosphere for as long as 1,000 years. Since heat is the major driving force of weather, carbon dioxide raises atmospheric temperatures, disrupts weather patterns and causes climate change. It also contributes to air pollution, creates acid rain, adds to coastal and ocean acidification and accelerates the melting of polar ice.
How are carbon positive, carbon neutral and carbon negative different from each other?
A carbon footprint is the total amount of greenhouse gases (including carbon dioxide) that are released due to an individual's or a company's actions.
Before looking at the terms carbon positive, carbon neutral and carbon negative, it is essential to understand carbon offsetting. Carbon offsetting does not mean an individual or a company releases less carbon dioxide. It means they try to balance out their actions. For instance, if you litter, offsetting doesn't mean you stop littering; it means you install trash cans somewhere else to hopefully reduce other people's litter. The phrase "carbon offsetting" means trying to do something beneficial in another area. It doesn't necessarily mean reducing carbon emissions.
When a company is carbon positive, it adds more carbon to the environment than it removes. A carbon-neutral company balances the good with the bad. If a company is carbon negative, that means its beneficial actions outweigh the company's negative impact on carbon emissions.
To capitalize on carbon emissions, a company can sell its carbon offset credits to another company. This means a company can call itself carbon neutral (or carbon negative) when it is not doing anything to reduce its own carbon footprint other than benefiting from another company's earth-friendly practices. While the FTC considers this a viable solution, the individual consumer may feel differently about this strategy.
What is renewable energy?
Fossil fuel is consumed at a faster rate than it is created. That means eventually, it will run out. When a company harnesses a renewable energy source for power, they are helping to ensure there will be enough energy to power the future. The most common sources of renewable energy are solar energy, wind energy, hydro energy, tidal energy, geothermal energy and biomass energy. Recently, there was a breakthrough in nuclear fusion, which could one day create a virtually limitless energy source.
According to the FTC, if a company lists its product as being "made with renewable energy," nearly all of its manufacturing process must be powered by renewable energy. Like carbon footprints, however, a company that does not use renewable energy can buy renewable energy certificates from companies that do and still be allowed to market its product as being made with renewable energy. Again, whether a consumer is content with this practice is a personal matter.
Types of materials
There are only two types of eco-friendly materials used in the manufacturing process: recycled materials and renewable materials.
Recycled materials
"Recycled materials" means the product or packaging was created with materials that were kept out of the trash. Unless the product is made from 100% recycled materials, the label should tell the consumer what percentage of the product or package is made of recycled content.
Renewable materials
As with other claims, a manufacturer needs to state what renewable materials are being used in the manufacturing process, why the materials are considered renewable and how much of the product or packaging is made using the renewable materials. If this information is not provided, simply stating "made with renewable materials" is not enough to warrant confidence in a consumer. In short, the more transparent a company or manufacturer is in releasing information, the more likely it is that a corporate entity adheres to the FTC's Green Guides.
What you might not realize about recyclable, biodegradable and compostable products
Recyclable
The FTC permits a company to call its product recyclable if most people who buy it can recycle it. However, that does not mean you can recycle it in every city or county. Always check your local recycling options and compare them to the products you are purchasing. Otherwise, you are "wishcycling," which is tossing a product into a bin and telling yourself you are doing the right thing, even if you aren't sure.
Biodegradable
When exposed to sunlight, air, moisture, bacteria and other organisms, virtually everything is biodegradable. However, when placed in a landfill, there is little to no sunlight, air and moisture, so decomposition is dramatically increased. In other words, buying biodegradable products might not have the environmental impact you were hoping for. According to the FTC, a product should not be labeled as "biodegradable" unless it also states how long it will take to degrade and how much it will break down over time.
Compostable
Compost enriches the soil, providing nutrients and organic elements it needs to sustain plant life. If a product is labeled "compostable," it means you can compost the materials safely at home. If you cannot compost a product at home safely, the manufacturer needs to clearly state that.
Does 'less waste' really mean anything?
Merely labeling a product as creating "less waste" has little to no meaning. Unless a manufacturer states why a product has less waste and what it is being compared to, the consumer will not know if they are making an environmentally conscious choice.
Products that are gentle on the environment
Whether it is a company that makes laundry detergent or food storage containers, it's up to the individual to decide if that manufacturer's practices are acceptable. Here is a list of products that provides a good starting point for your research.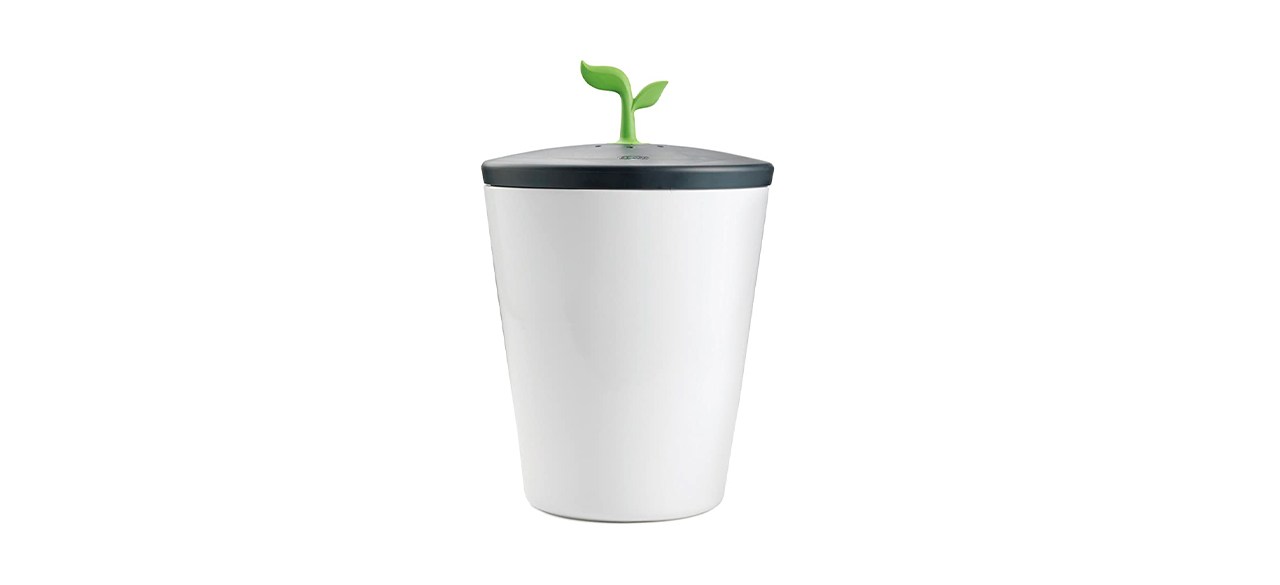 Chef'n EcoCrock Counter Compost Bin
Admittedly, this is a product that puts the responsibility on the consumer, as the product features no climate-friendly manufacturing claims. However, this 3-liter countertop bin with a charcoal filter helps you be more earth conscious by composting your own organic waste.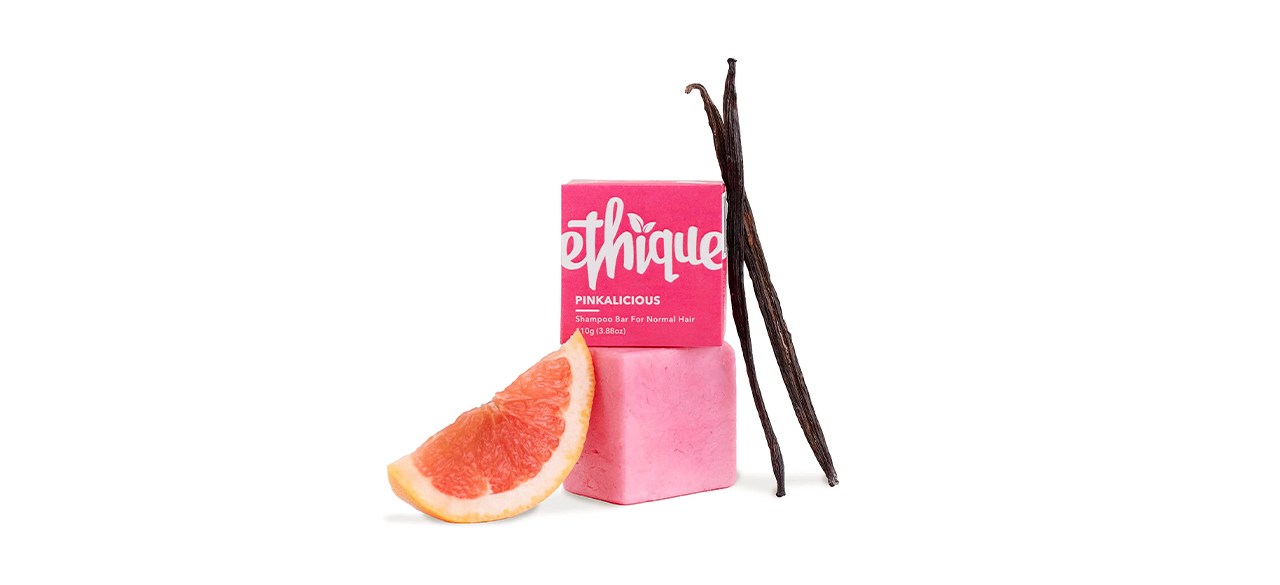 Ethique Pinkalicious Uplifting Solid Shampoo Bar
The compact design of this shampoo bar reduces the carbon footprint created by packaging and shipping. This one bar is the equivalent of three bottles of shampoo. It is 100% plastic-free and soap-free.
Sold by Amazon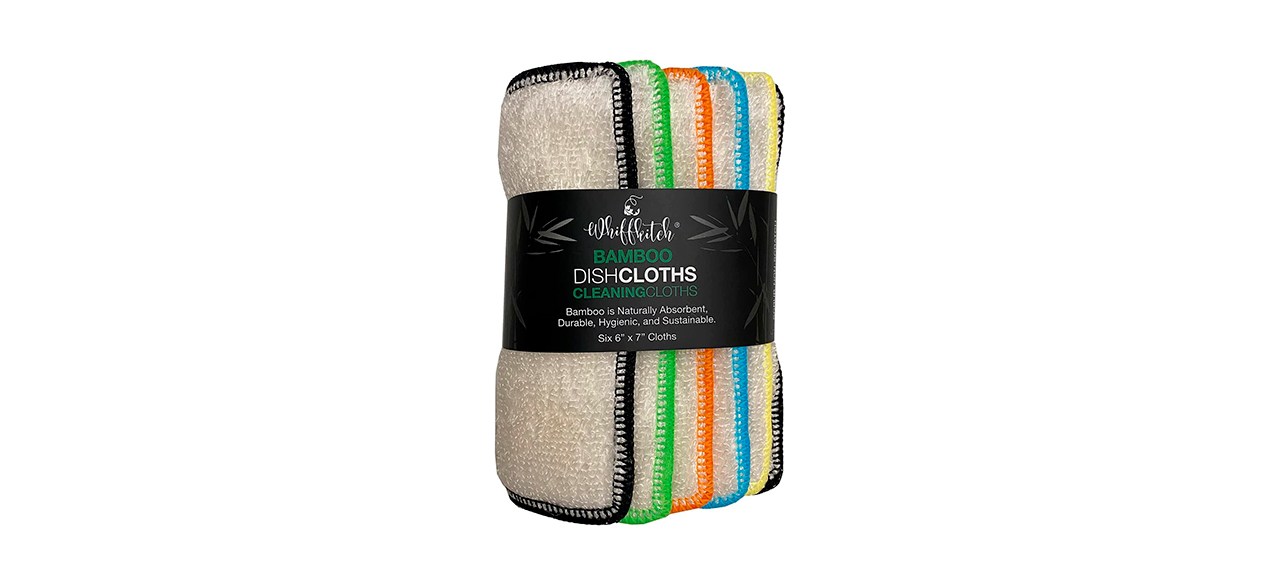 Besides being reusable and long-lasting, these dishcloths are made from 91% bamboo, which is a renewable material. The non-scratch texture makes these dishcloths safe for various kitchen surfaces.
Sold by Amazon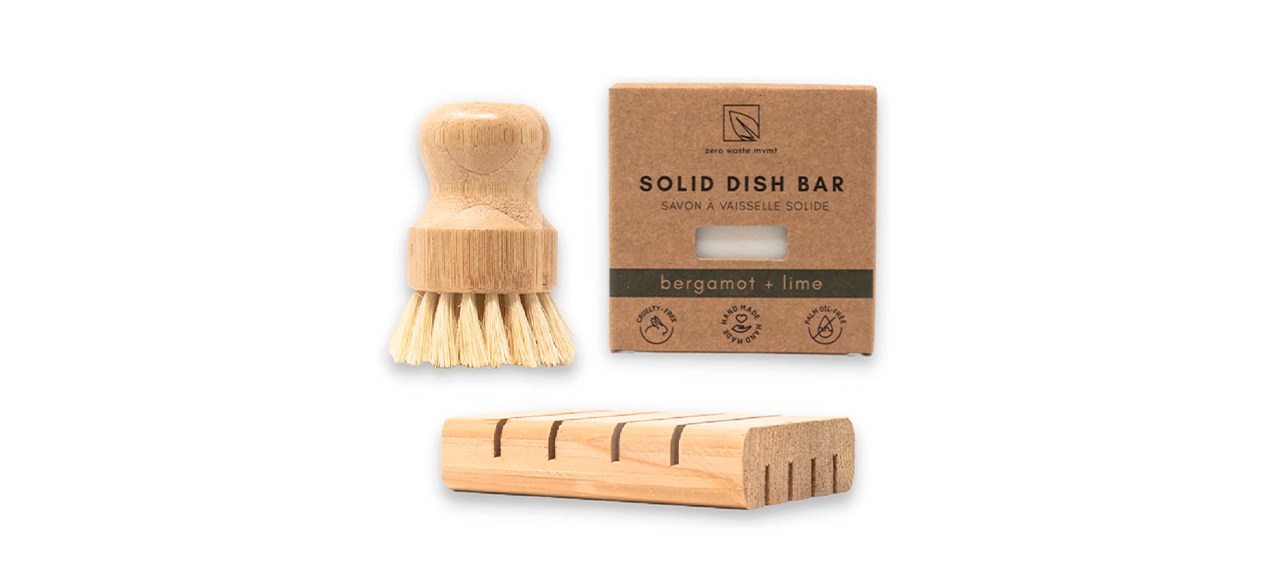 Zero Waste MVMT Dish Washing Bundle Kit
This plastic-free offering comes with a dish soap bar, a cedar soap tray and a bamboo pot brush. It's vegan, cruelty-free and packaged in recycled kraft paper boxes. Each bar replaces up to three bottles of liquid dish soap.
Sold by Amazon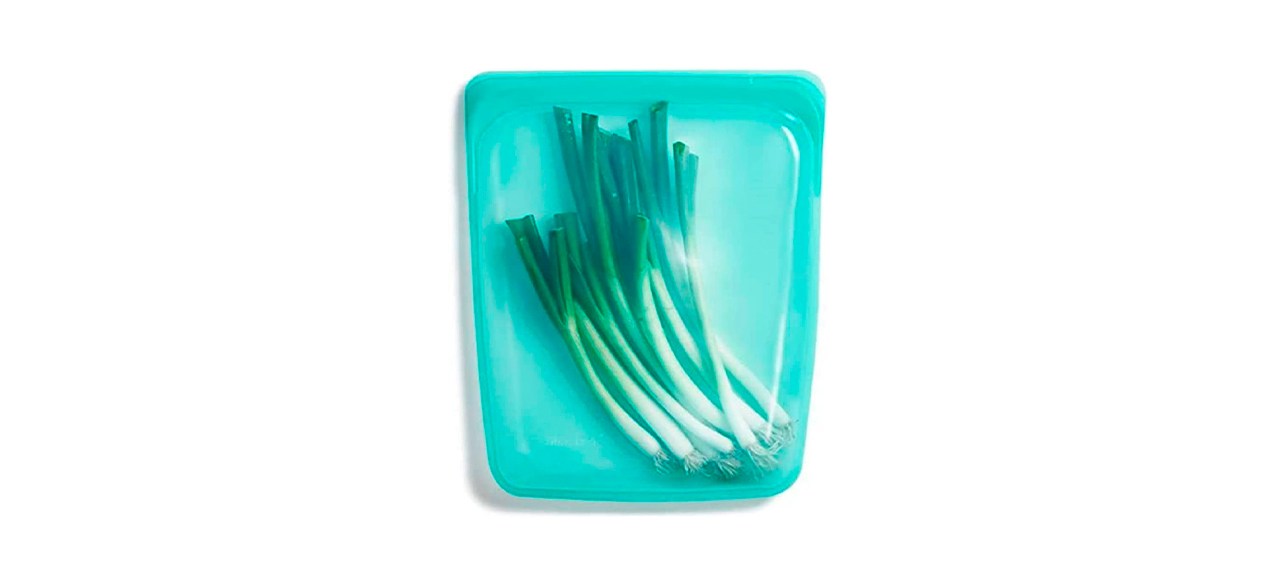 Stasher Reusable Silicone Food Storage Half-Gallon Bag
"Reusable" means you aren't throwing it away. This 64-ounce reusable bag is safe for everything from food to a still-warm hair straightener. It has a Pinch-Loc seal and a write-on surface for convenience. The storage bag is freezer-safe, microwave-safe, dishwasher-safe and oven-safe up to 400 degrees.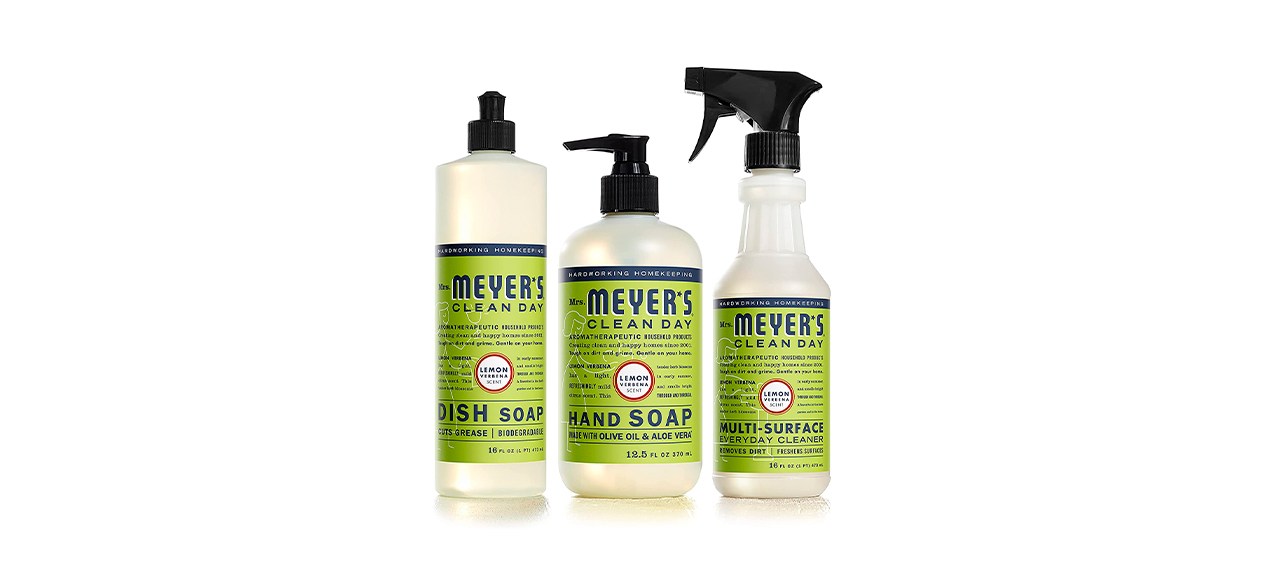 Mrs. Meyer's Kitchen Essentials Set
Mrs. Meyer's plant-derived cleaning products are a definite step in the right direction. They are cruelty-free products that can really clean and are made without ammonia, chlorine, parabens, phthalates, formaldehyde, artificial colorants, phosphates or petroleum distillates. This bundle includes hand soap, dish soap and an all-purpose cleaner.
Sold by Amazon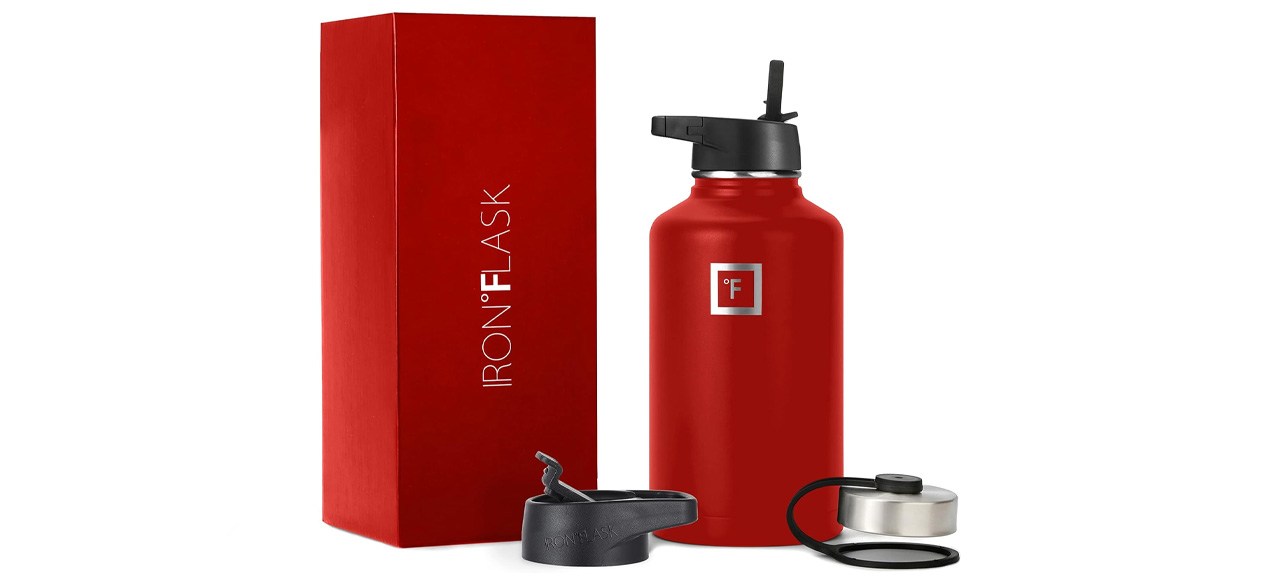 Iron Flask Sports Water Bottle
Again, this product makes no claims of being climate friendly. However, if you purchase it and use it, you will no longer be buying plastic water bottles and straws. This water bottle helps you reduce your personal waste.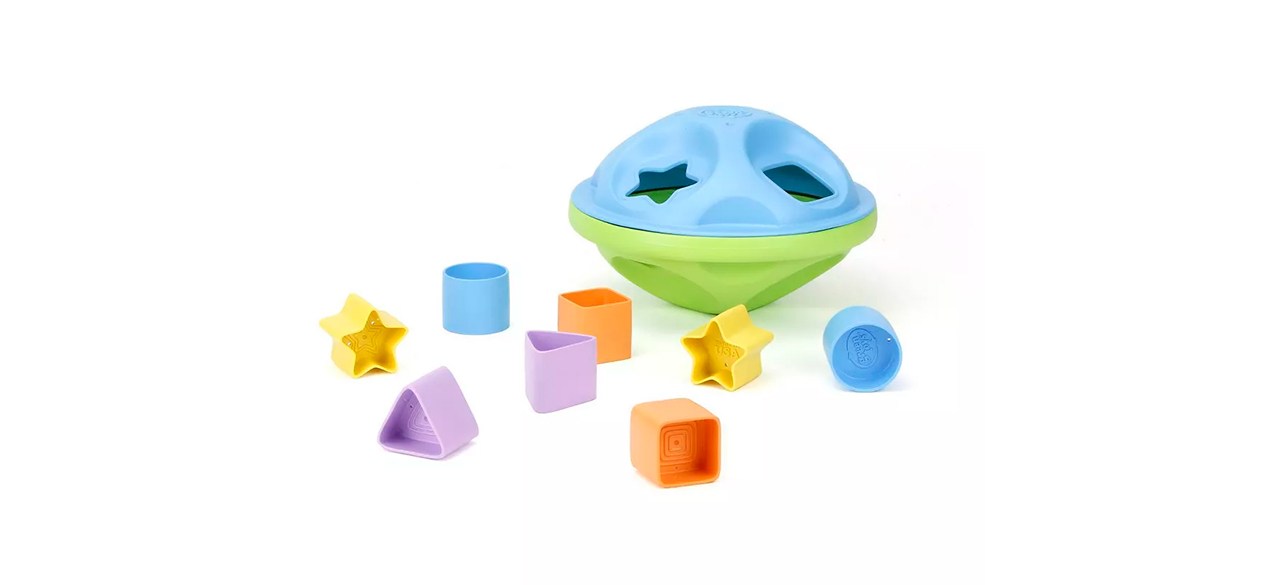 Besides having no BPA, phthalates, PVC or external coatings, this toy is made from post-consumer recycled plastic milk jugs. The toy is packaged in recycled and recyclable materials and uses no plastic films or twist-ties. Plus, it is printed with eco-friendly ink.
Want to shop the best products at the best prices? Check out Daily Deals from BestReviews.
Sign up here to receive the BestReviews weekly newsletter for useful advice on new products and noteworthy deals.
Allen Foster writes for BestReviews. BestReviews has helped millions of consumers simplify their purchasing decisions, saving them time and money.