This is an archived article and the information in the article may be outdated. Please look at the time stamp on the story to see when it was last updated.
In an increasingly digitally connected world, it makes sense to use a smart thermostat to control your home heating and cooling. Smart thermostats can help you save money by learning your patterns and heating and cooling your home to a comfortable temperature throughout, without overdoing it.
The trouble is finding the right one and knowing what to look for when selecting one. These are six of the most important things to consider when buying a smart thermostat.
In this article: Google Nest Learning Thermostat, Honeywell Home T9 Wi-Fi Smart Thermostat and Ecobee3 Lite SmartThermostat.
HVAC system compatibility
Your smart thermostat must be compatible with your heating, ventilation and air conditioning system. Some only work with certain types of HVAC systems. For example, if you have a zoned HVAC system, your thermostat must be compatible with HVAC zoning. You'll also find that some don't work with two-stage heat pump systems, but there are plenty that do.
C-wire requirements
Most newer heating systems use a common wire, or C-wire, to provide continuous power for features such as display screens and Wi-Fi. This is essential for most smart thermostats because it prevents Wi-Fi outages that disrupt service. If the thermostat you're replacing doesn't use a C-wire, you'll either need to choose a smart thermostat with a C-wire adapter or get an electrician to install a C-wire for you.
Ease of installation
Some smart thermostats are easy enough to install that you can do it yourself, while others require professional installation. You'll often see manufacturers claiming that their thermostats are easy to install, but this really depends on your abilities. If you're comfortable wiring a plug or a light switch, replacing your current thermostat with a smart one is easy. If the thought of this sends you into a cold sweat, call in a pro.
Temperature and motion sensors
Some systems use multiple temperature sensors around the home. This prevents skewed results from a single temperature sensor sitting in a draft or a hot spot. Some also use motion sensors to tell when you're getting up, moving around or leaving your home. This lets the system heat and cool your home more intelligently. For instance, it can turn the heat up when you get out of bed and down when you leave the house.
Smart home system integration
If you already have a smart home system, it's important to choose a thermostat that can integrate with it. While most can be controlled through an app, it's nice to have them work with your smart home system, too, so you can use voice controls. This also lets your thermostat work with other smart devices. For example, if you have smart windows, your system can shut off the air conditioning when the windows are open.
Automatic changeover
Thermostats with an automatic changeover function can switch themselves between heating and air conditioning. This is perfect if you live in a place where the temperature drops significantly at night compared to daytime.
Best smart thermostats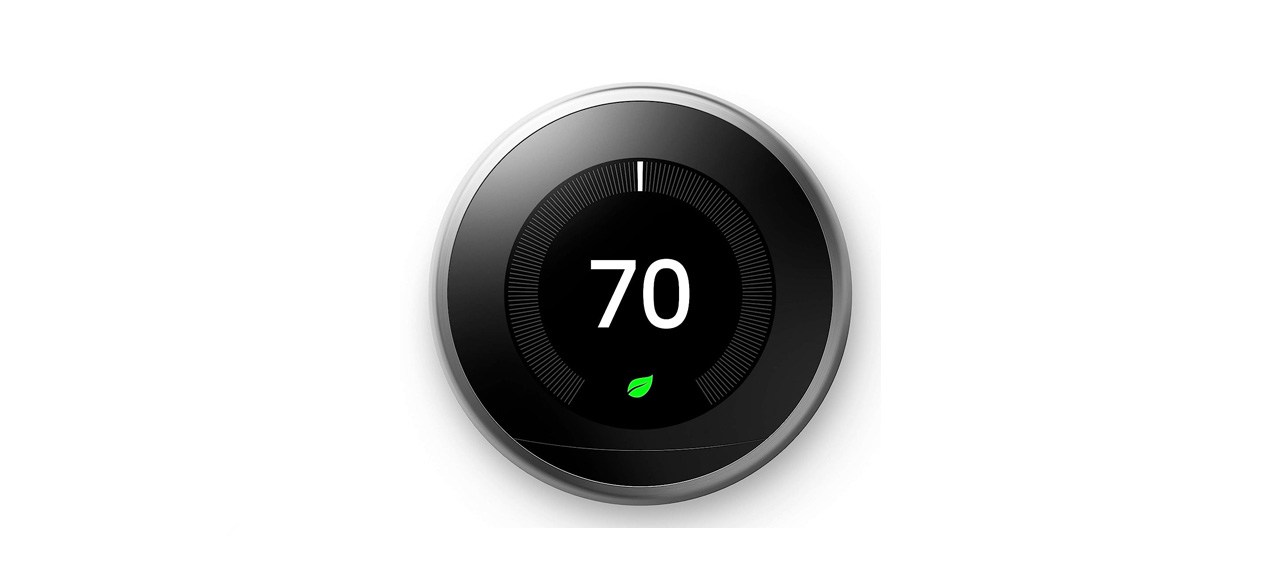 This thermostat works with 85% of HVAC systems, in most cases without a C-wire, unless you have a zone-controlled, heat pump, heating-only or cooling-only system. It knows when you leave the house, so it can help you save money by turning itself down, avoiding heating or cooling an empty home.
Sold by Amazon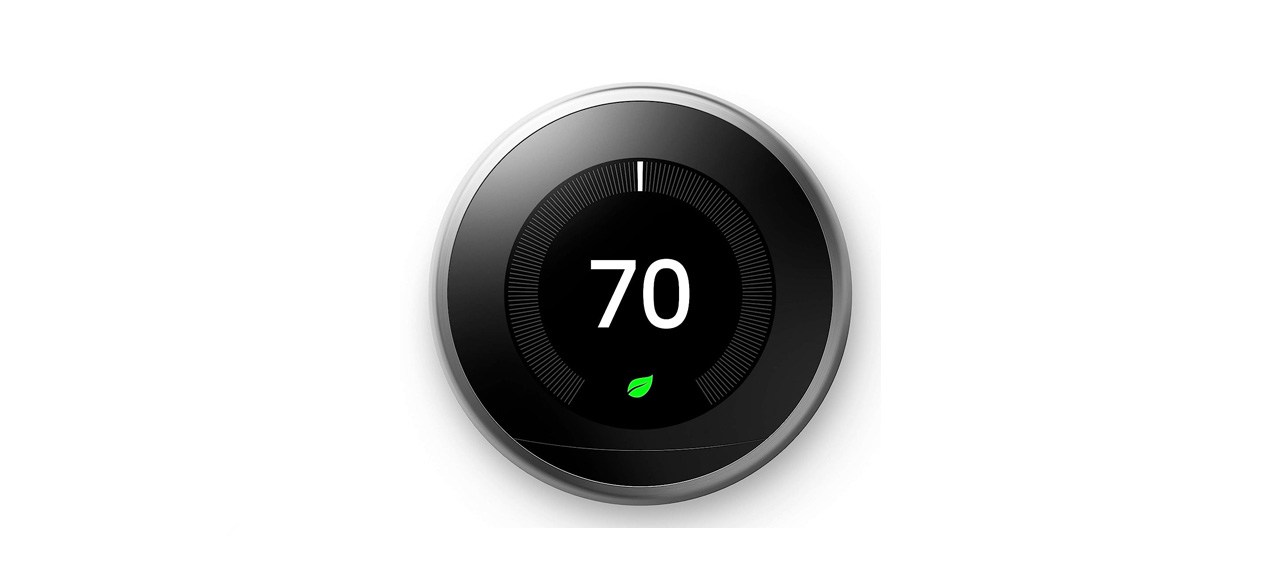 Google Nest Learning Thermostat
Although it costs more than the basic model, this updated Nest thermostat learns your patterns to heat and cool your home intelligently, saving more energy. Although it controls your HVAC system, based on what you like, you can also change things manually from anywhere, using an app.
Sold by Amazon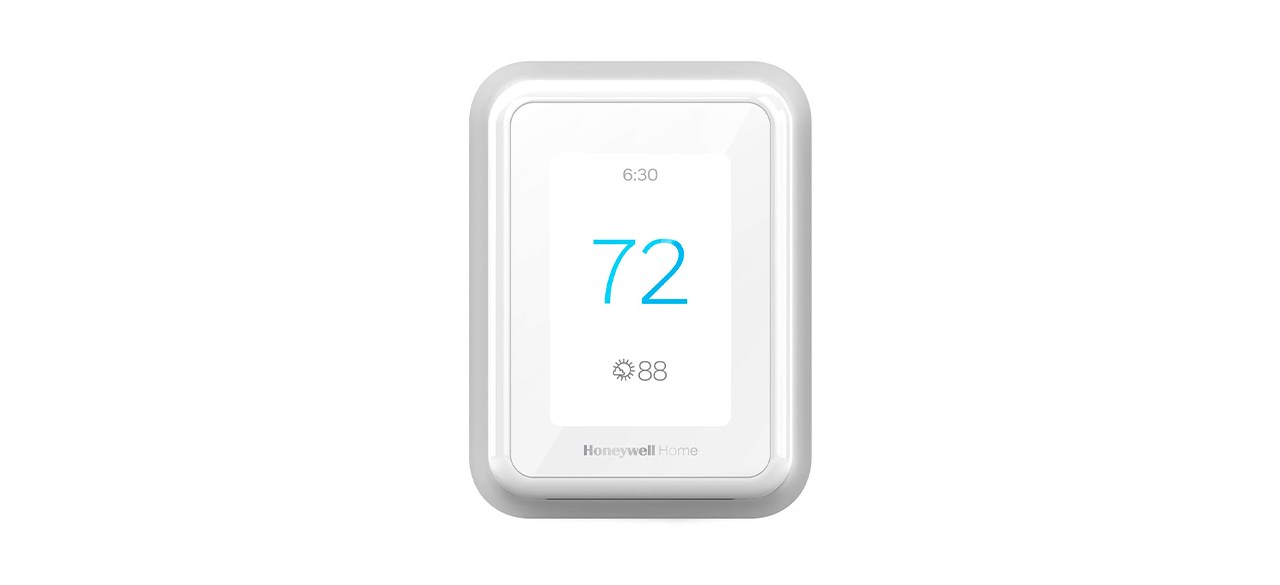 Honeywell Home T9 Wi-Fi Smart Thermostat
Paired with sensors that know where people are in the home and the temperature in individual rooms, this thermostat can provide heat and air conditioning where you need it. You can set it up with most popular smart home systems for hands-free control using voice commands.
Sold by Amazon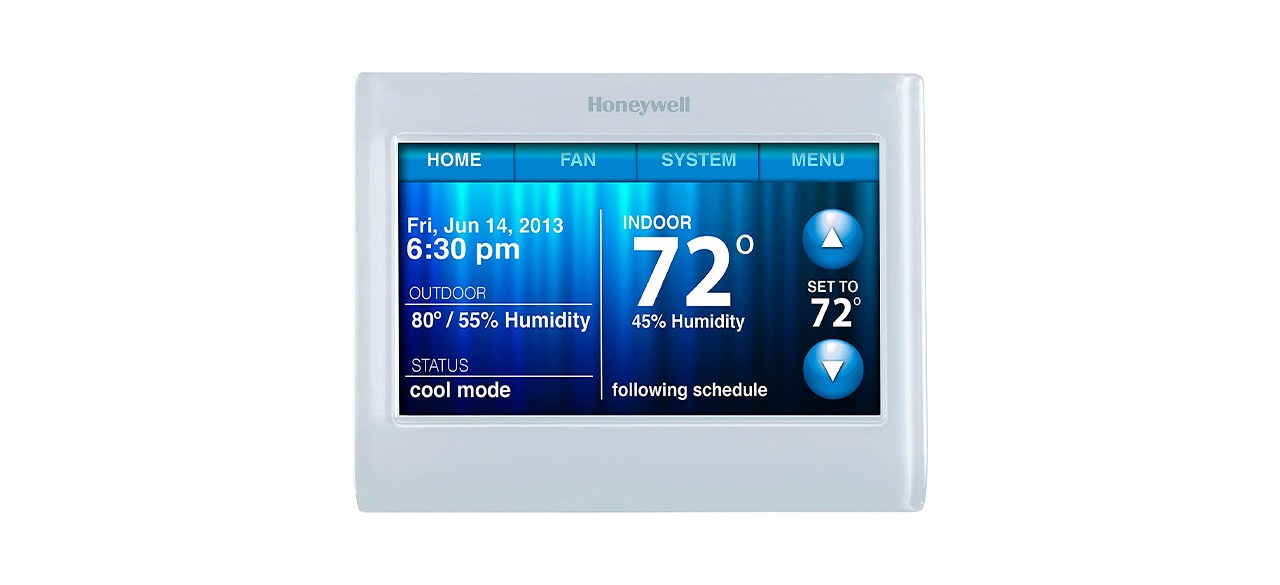 Honeywell Wireless Wi-Fi Thermostat
With a clear interface that's easy to use, this programmable smart thermostat is a great choice for most HVAC systems. You can control it using Vera or Alexa smart home systems, as well as on the touchscreen and remotely, using an app on your smartphone or tablet.
Sold by Amazon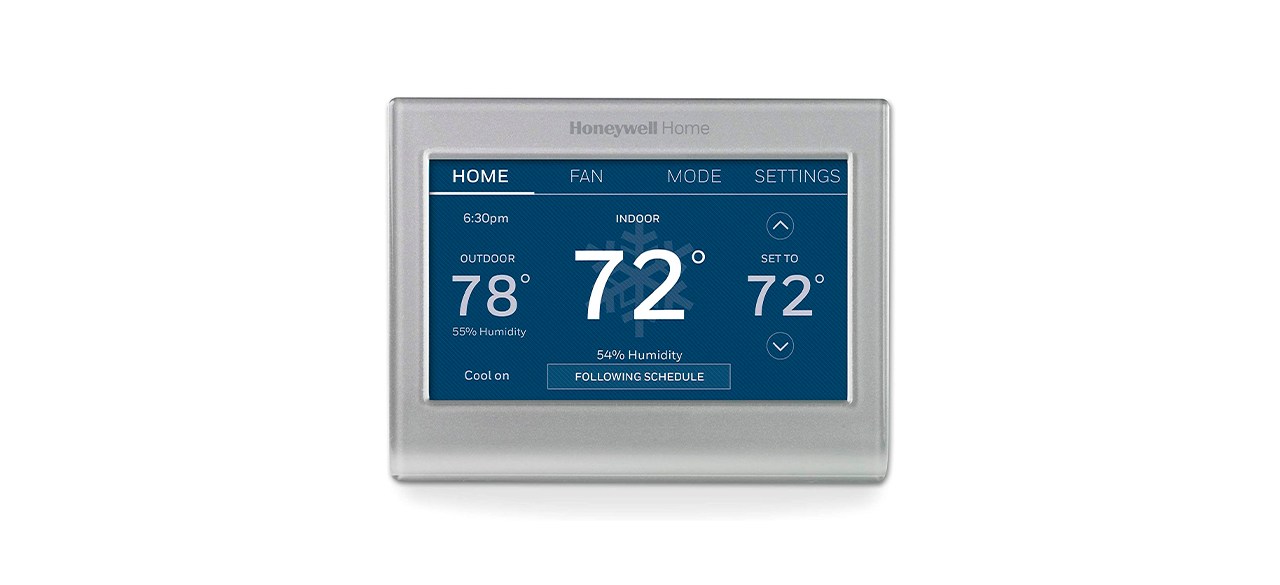 Honeywell Home RTH9585WF Wi-Fi Smart Color Thermostat
Thanks to monthly reports and personalized tips, this thermostat can help you figure out where and how to save money on heating and cooling your home. With flexible programming options, you can easily tailor it to meet your needs.
Sold by Amazon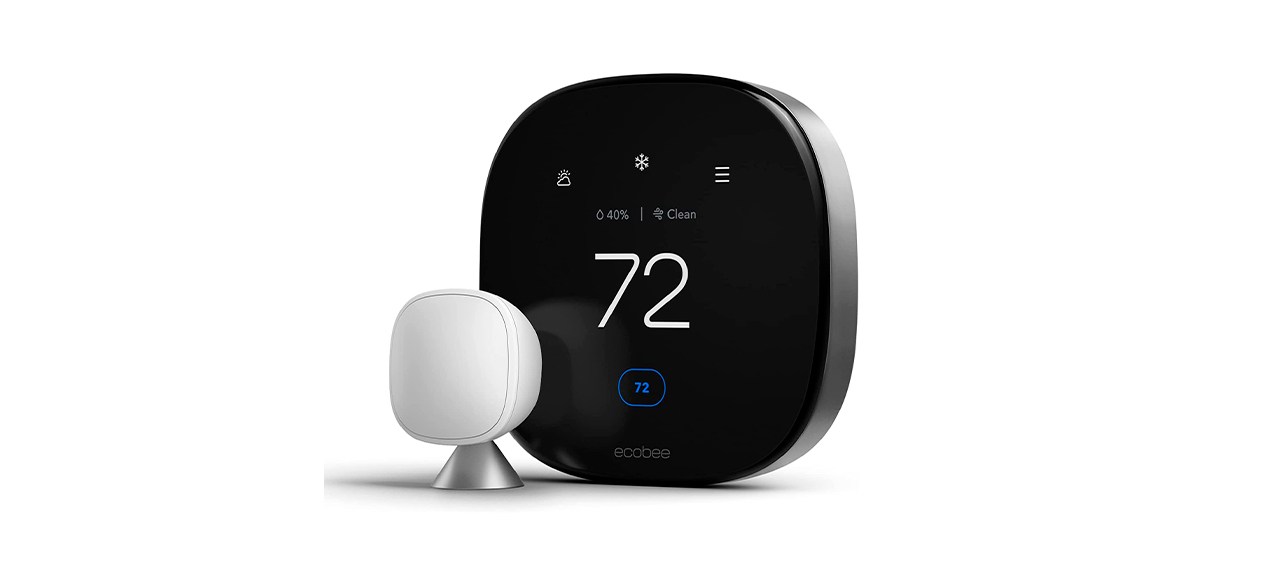 Ecobee Premium Smart Thermostat
Not only is this a smart thermostat, it also works as a smoke detector, monitors your home's air quality and works in conjunction with some alarm systems. It comes with a smart speaker so you can use voice commands and play music through it.
Sold by Amazon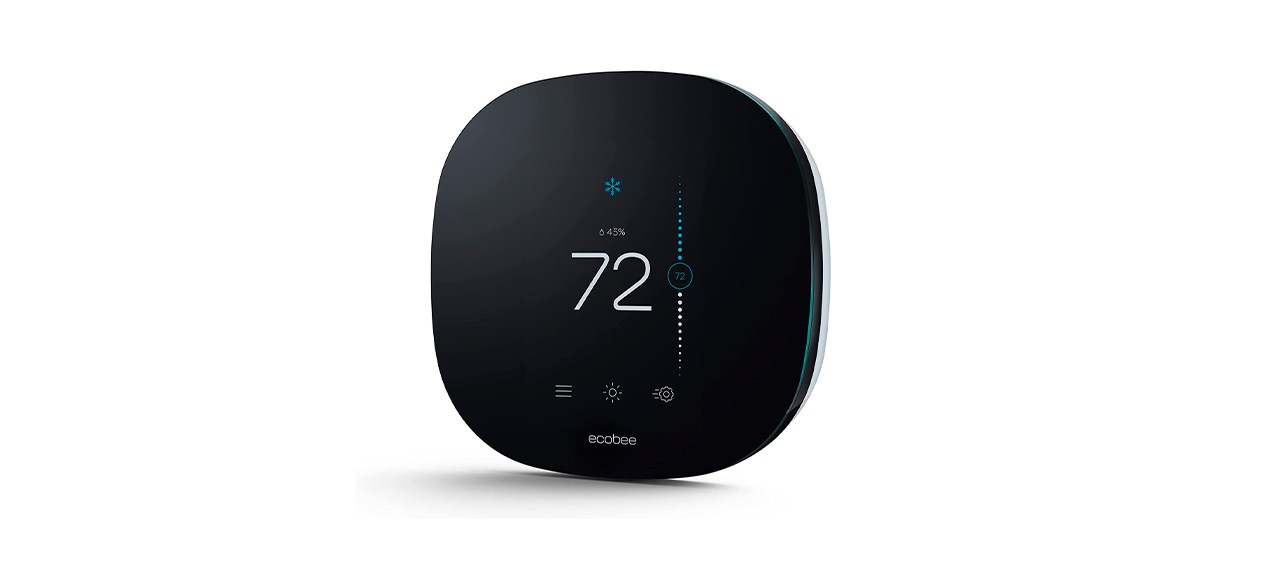 If you like the look of the Ecobee Premium but don't need all its features, the Lite is a pared-back version that just controls your HVAC system. It's compatible with temperature sensors for best results and works with most smart home systems.
Sold by Amazon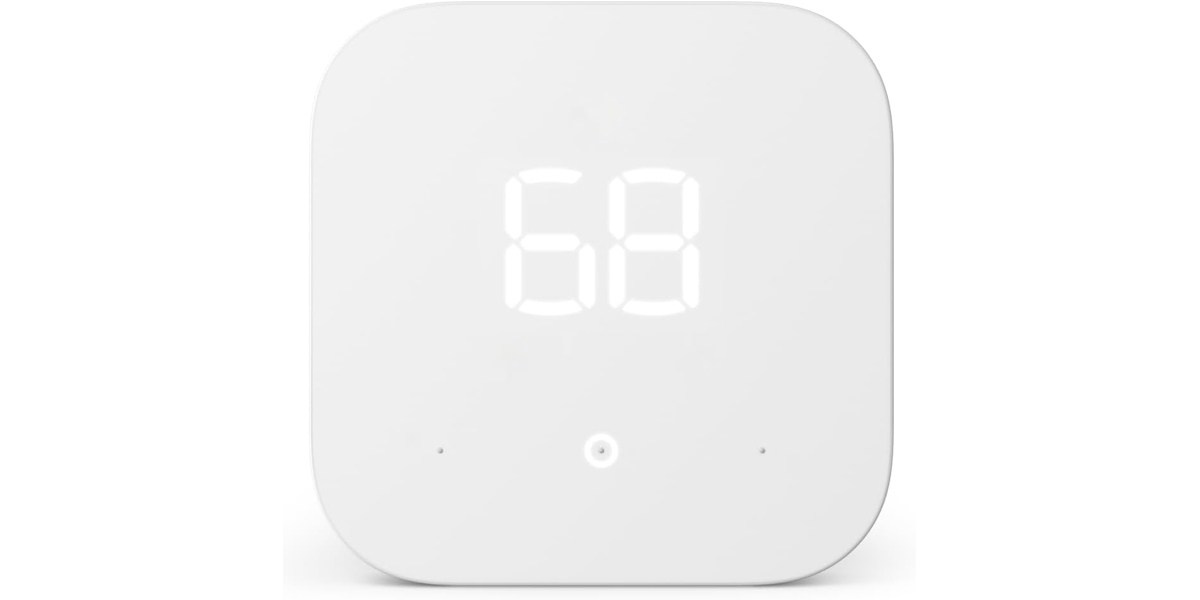 Easy to pair with Amazon Alexa devices, this is a solid addition to your smart home system. It can program your heating and cooling to keep you comfortable without effort.
Sold by Amazon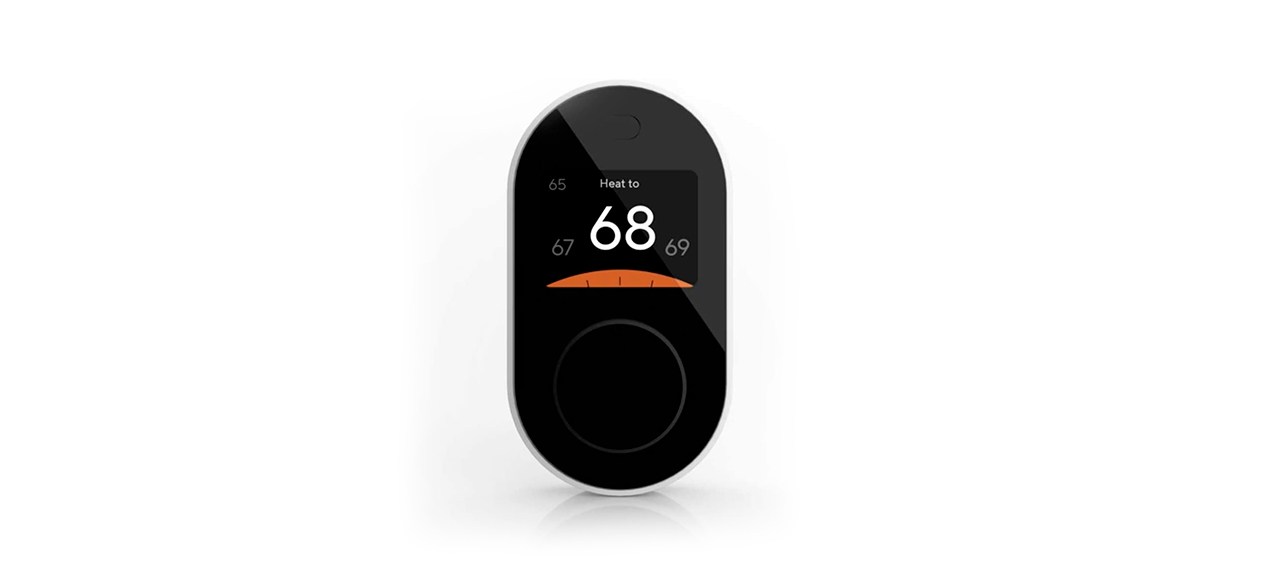 Wyze Programmable Smart Wi-Fi Thermostat
This basic smart thermostat lets you control your home's temperature from an app and create schedules, and works with most smart home systems. It requires a C-wire but comes with a C-wire adapter, which is great for systems that don't already have one.
Sold by Amazon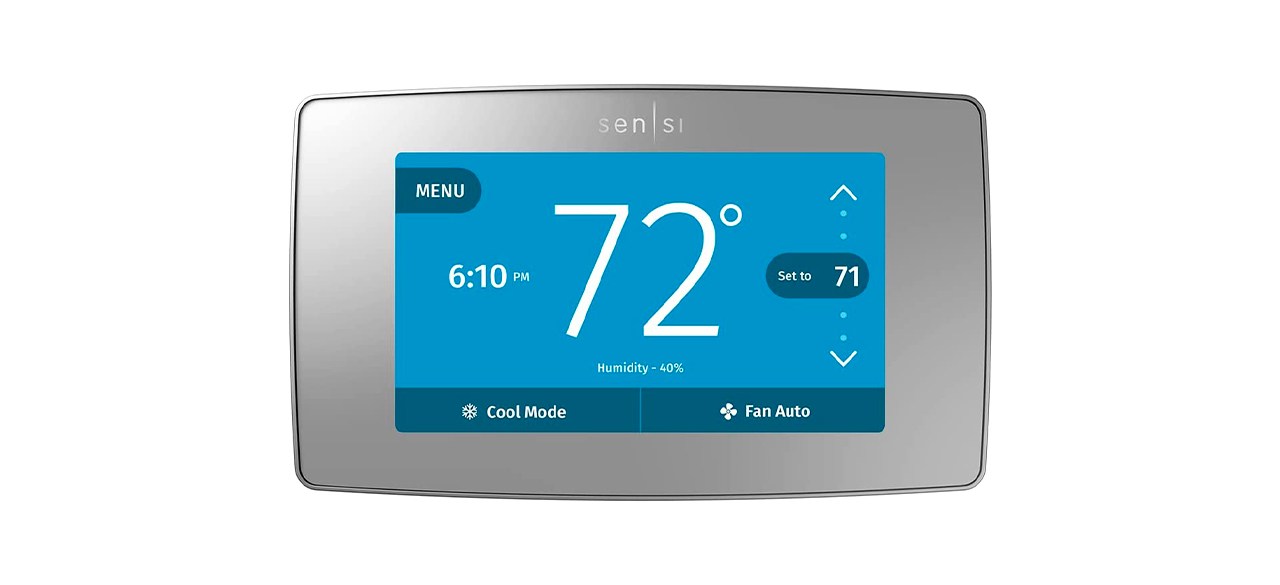 Emerson Sensi Touch Smart Thermostat
For buyers who like the idea of a smart thermostat but are concerned about privacy, Emerson states that it won't sell your information to third parties. It's easy to install, though it requires a C-wire, and is simple to integrate with most smart home systems.
Sold by Amazon
Want to shop the best products at the best prices? Check out Daily Deals from BestReviews.
Sign up here to receive the BestReviews weekly newsletter for useful advice on new products and noteworthy deals.
Lauren Corona writes for BestReviews. BestReviews has helped millions of consumers simplify their purchasing decisions, saving them time and money.
BestReviews spends thousands of hours researching, analyzing, and testing products to recommend the best picks for most consumers.
Copyright 2023 BestReviews, a Nexstar company. All rights reserved.