This is an archived article and the information in the article may be outdated. Please look at the time stamp on the story to see when it was last updated.
Everybody knows that when you throw a party, you must have several speakers to keep the beat going. While there are different kinds of wired speakers, the best for mobility are ones that use Bluetooth technology.
This makes it easy to move around to ensure the entire area can hear things clearly. However, not just any Bluetooth speaker will do. It needs to be powerful enough compared to the room or outdoor area's size. If you're planning the ultimate party, get one of the loudest Bluetooth speakers.
In this article: SoundBoks 3rd Generation Bluetooth Speaker, Ultimate Ears Hyperboom and JBL Partybox 310.
It's all in the decibels
Decibels are the universal measurement of how loud something is. While the measurement is objective (depending on how close you are to it), the levels can be explained through everyday things.
For example, a normal conversation is around 60 decibels, and a ringing phone is about 80 decibels. But as the volume increases, so too do the decibels, and when it reaches a certain level, it's dangerous to your hearing.
Being exposed to sounds of 100 decibels (about the loudness of a bulldozer) for just 15 minutes a day can lead to permanent hearing loss. In under two minutes a day, exposing yourself to sounds over 110 decibels can damage your hearing permanently. This includes a hammer drill, jet engine or a 12-gauge shotgun.
With that in mind, one of the loudest Bluetooth speakers can crank up all the way to 126 decibels. That is equivalent to an ambulance siren or standing directly in front of the speakers at a rock concert.
That's mighty loud, but these speakers have some additional technology to ensure sound quality. Any speaker can go as loud as the sound system allows, but many will blow out or distort even before reaching the maximum.
However, speakers designed to go as loud as possible use complex diaphragms. For example, in addition to the subwoofers, you'll often find a compression driver tweeter for the midrange and high notes. This small diaphragm speaker generates the sound in a horn loudspeaker, blasting the audio over a large area.
It's also common for these speakers to have a built-in amplifier, as it's challenging for smaller devices to reach the same loudness with only their internal components. Then lastly, the speakers have a frequency range from 40 hertz to 20 kilohertz, which is well within the range of human hearing.
Combined with flexible diaphragms and purpose-built software, all those factors let the speakers play audio at ear-screeching levels without distortion.
Battery power is crucial
Most Bluetooth speakers are powered by a rechargeable battery that easily connects to a USB cable. That might be good enough for a small speaker when listening to music with friends or watching movies, but it certainly won't do for audio behemoths.
The bigger the speaker gets, the more power it needs to operate. Some of the loudest Bluetooth speakers don't even have batteries, as their power requirements are so high that they need to run off the mains. It is only through the constant supply that additional features, such as the Bluetooth connectivity, LED lights and wireless chargers, can work.
However, that isn't always the case with loud wireless speakers. Several manufacturers, such as Ultimate Ears and JBL, have figured out how to cram a high-capacity battery into their portable speakers. Of course, you'll need to charge it more regularly than a small gadget, but even then, it can last for six or seven hours.
Best loud Bluetooth speaker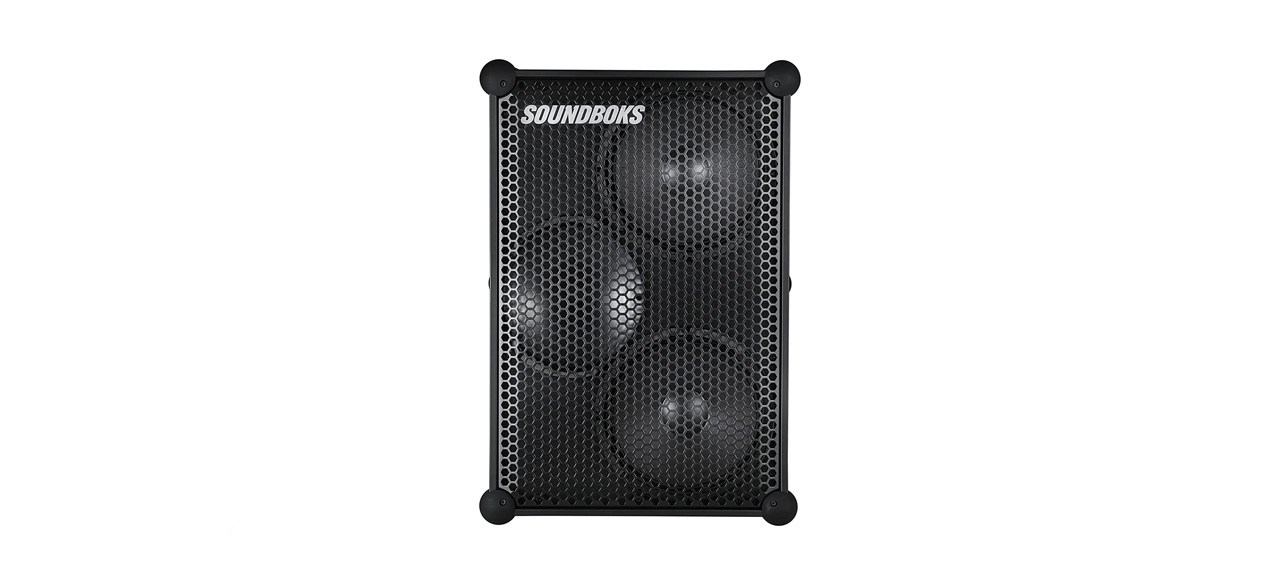 SoundBoks 3rd Generation Bluetooth Speaker
The third-generation SoundBoks is the self-proclaimed king of Bluetooth loudness, easily going up to 126 decibels without flinching. Inside, you'll find two 10-inch subwoofers that produce 98 decibels, a 1-inch compression driver tweeter that produces 104 decibels and three 72W RMS class D amplifiers. It uses Bluetooth to connect to wireless audio players, but it can also connect to five other SoundBoks speakers.
Sold by Amazon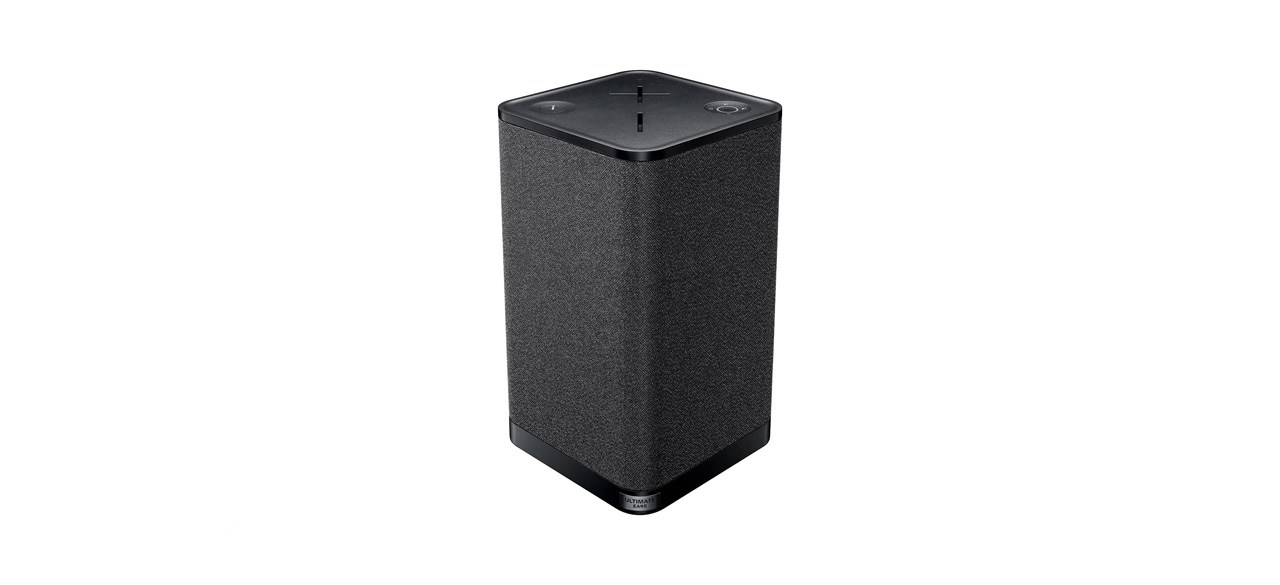 Ultimate Ears Hyperboom Portable & Home Wireless Bluetooth Speaker
This sleek and elegant rectangle is a perfect addition to any party. It uses large audio drivers to deliver thumping bass, and the battery lasts up to 24 hours. There are several control buttons on the top. In addition to wireless connectivity, it has an optical audio input and an auxiliary cable input and can connect to two Bluetooth sources.
Sold by Amazon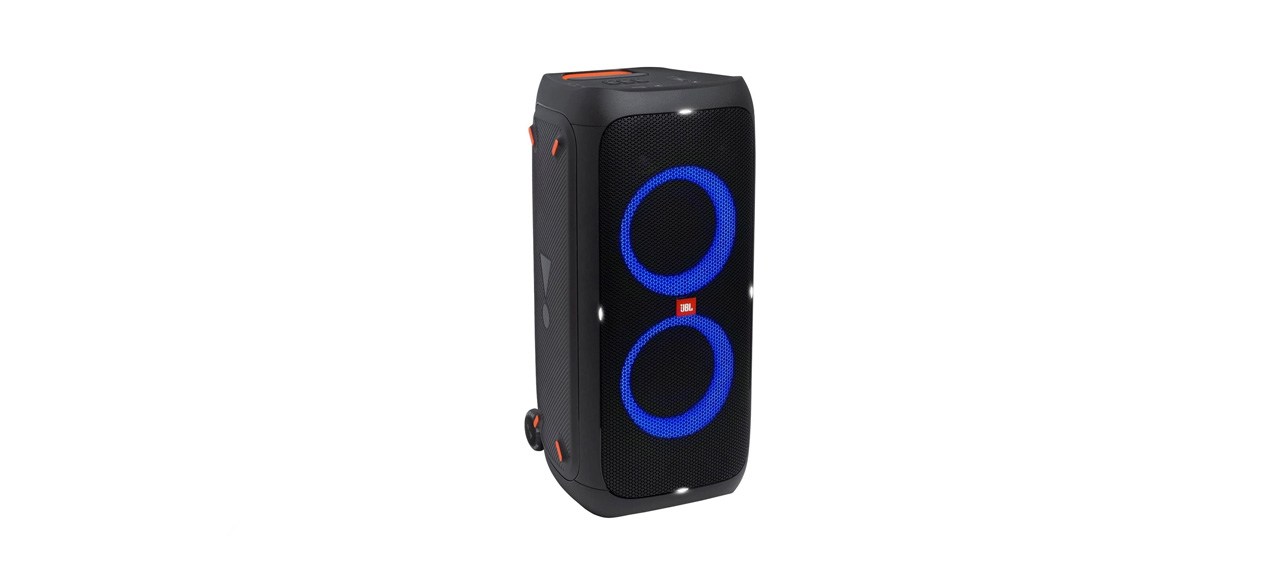 Packed with two subwoofers and two tweets for 240 watts of powerful JBL Pro sound, this Bluetooth speaker has a rechargeable battery that lasts 18 hours. On the front, colorful LED lights move in time with the music. There is a 3.5-millimeter cable input and a karaoke function, and the box is splashproof.
Sold by Amazon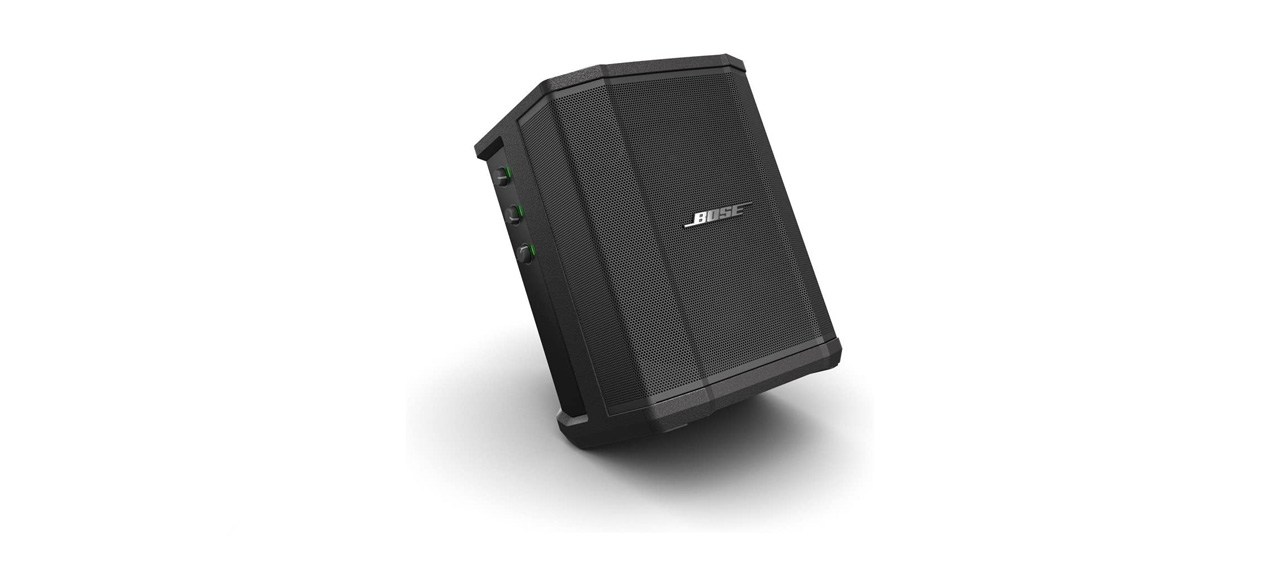 Bose S1 Pro Portable Bluetooth Speaker
This freestanding Bluetooth speaker is an all-in-one PA system. It lets you connect a Bluetooth device for listening to music, plug in a microphone to make yourself heard or connect a musical instrument. It has several knobs, switches and a three-channel mixer for the perfect sound. There is an optional rechargeable battery that lasts 11 hours.
Sold by Amazon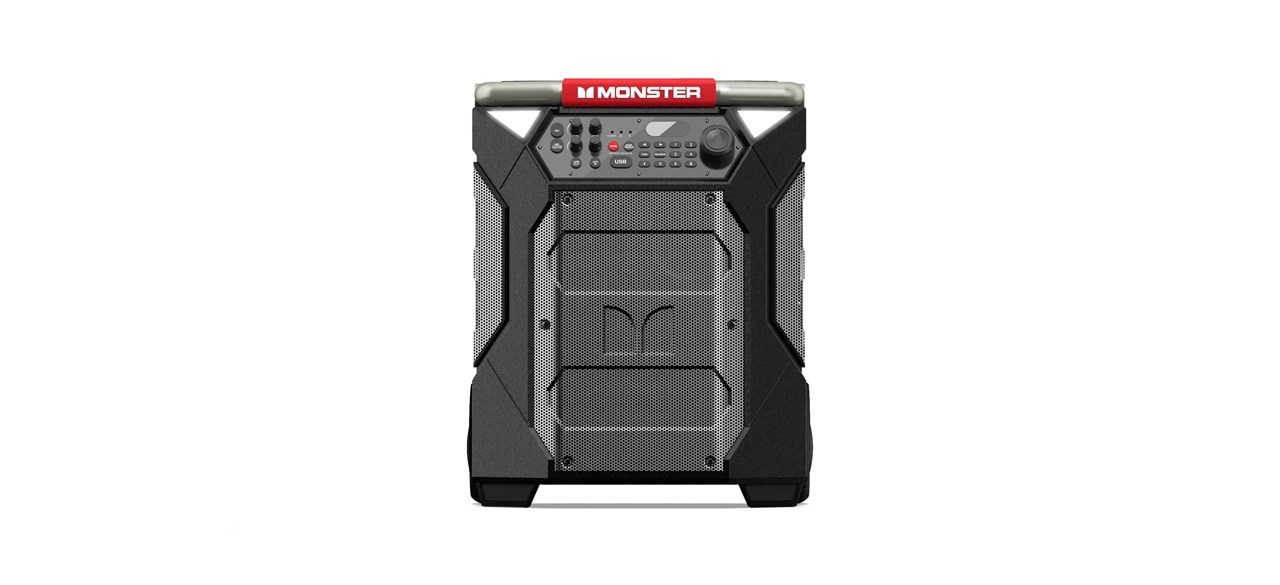 Monster Rockin' Roller 270 Portable Wireless Speaker
This massive speaker on wheels blasts 200 watts of audio in a 270-degree radius. The rechargeable battery provides power for over 100 hours, and there is a built-in Qi-compatible wireless charger on top of the speaker. You can connect two speakers together for even bigger sound and control the system through the dedicated mobile app. It has a sturdy carry handle and is water-resistant.
Sold by Amazon
Worth checking out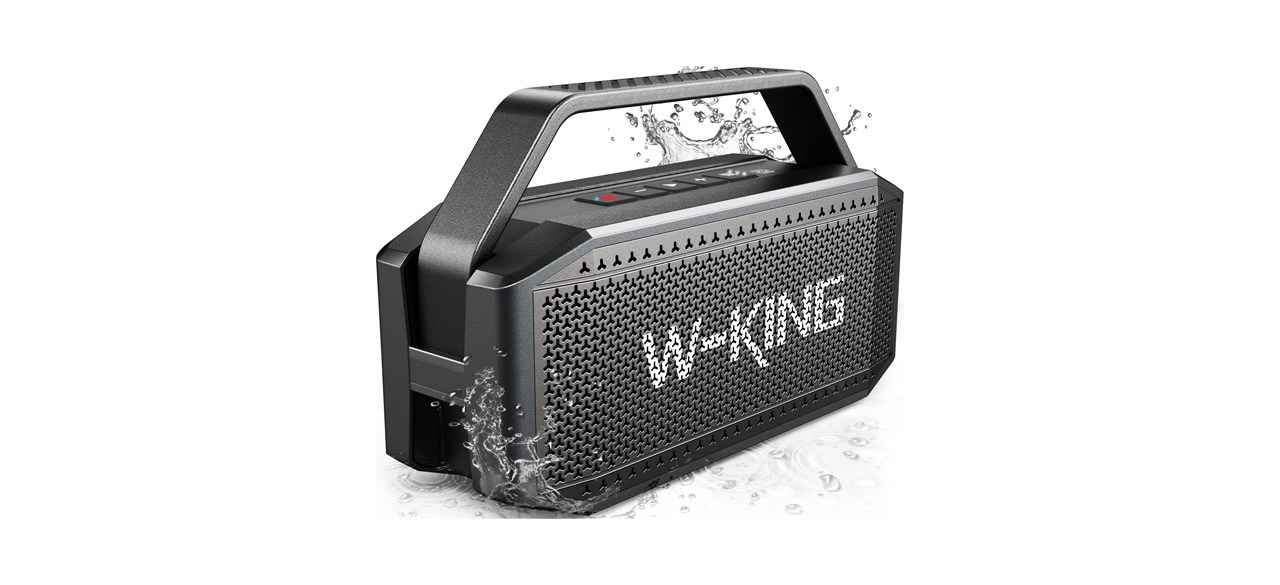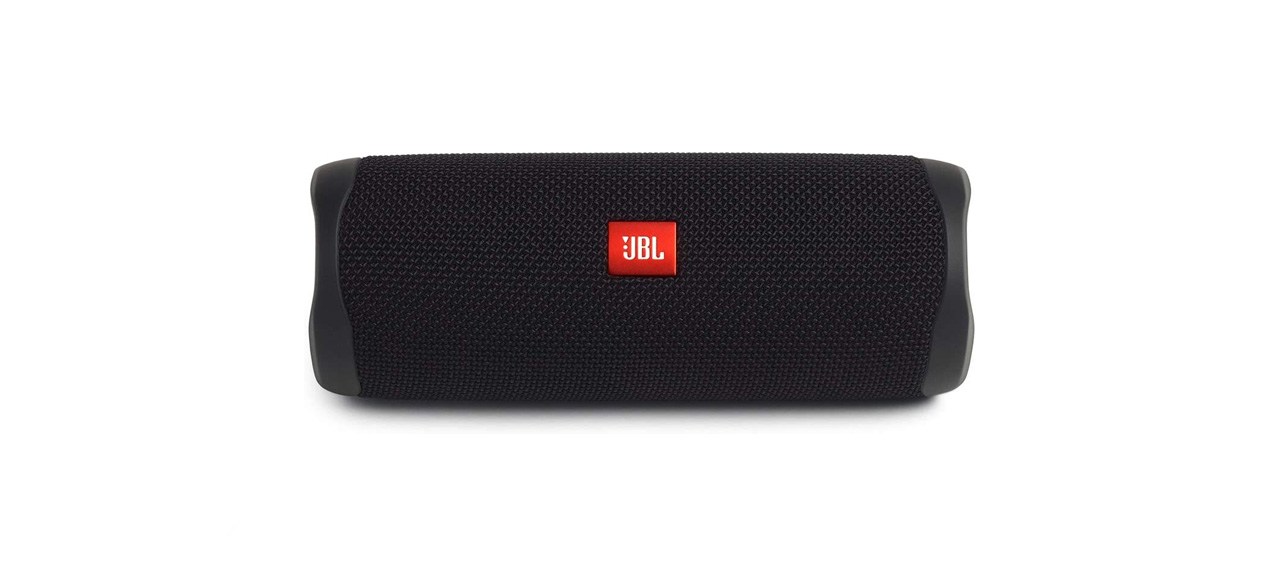 The JBL Flip 5 might seem small, but it's one of the loudest Bluetooth speakers for its size.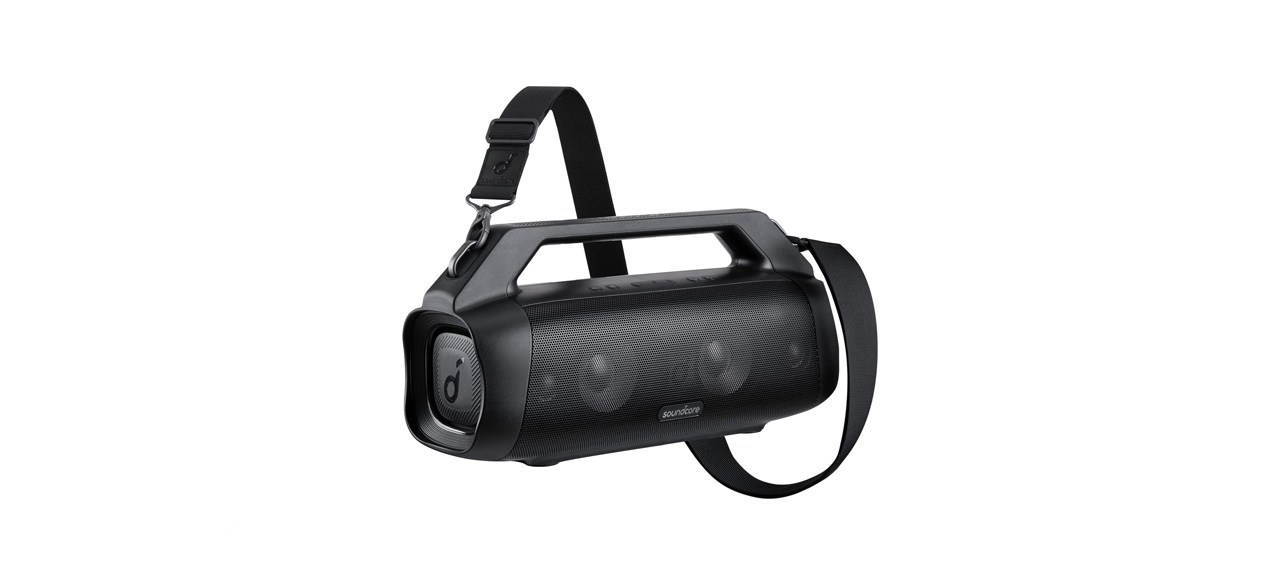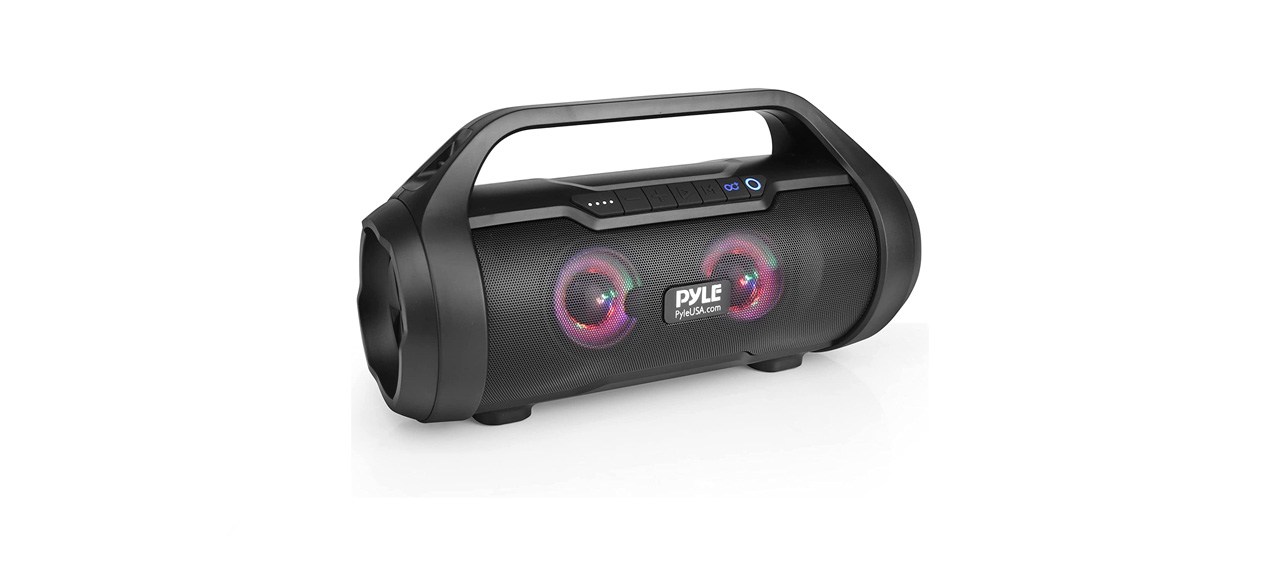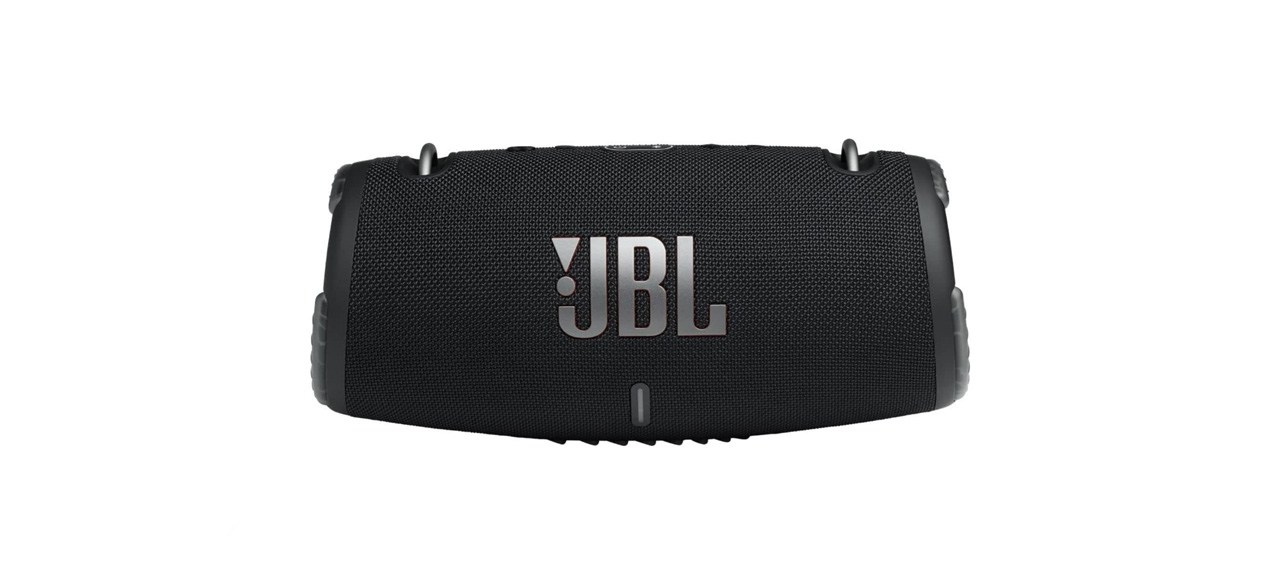 The JBL Xtreme 3 has four drivers and two JBL bass radiators for 15 hours of thumping beats.
Want to shop the best products at the best prices? Check out Daily Deals from BestReviews.
Sign up here to receive the BestReviews weekly newsletter for useful advice on new products and noteworthy deals.
Charlie Fripp writes for BestReviews. BestReviews has helped millions of consumers simplify their purchasing decisions, saving them time and money.
Copyright 2023 BestReviews, a Nexstar company. All rights reserved.