This is an archived article and the information in the article may be outdated. Please look at the time stamp on the story to see when it was last updated.
Which cleaning products are best for deep cleaning my bathroom?
For most people, the idea of having to clean anything is a frustrating fact of life. Then there are worse times when you need to upgrade your basic cleaning and scrub hard at all the nasty nooks and crusty crannies. This time of extra effort comes around in the spring for many, hence the ubiquitous concept of "Spring Cleaning."
Some places need more attention, though. As cleaning expert Ketia Daniel said, "The bathroom is potentially the moldiest room in your home. But it doesn't have to be. Knowing the correct products to use to clean your bathroom and knowing how to use them go hand in hand."
In this article: Swiffer Dusters Starter Kit, Mr. Clean Magic Eraser and Bioclean Hard Water Stain Remover
Bathroom sections
It can be demotivating to think about cleaning an entire bathroom, or more if your home has them. Instead, focus on cleaning sections of your bathroom. Then, when you complete a section, take a small break or give yourself a little reward. Here's one way to break it down:
Shower and or bathtub: These are the big ones, so getting them out of the way first is wise. What and how you need to clean depends on your bathroom. For example, if your shower has a curtain, you need to run those through your washer and dryer or follow its alternate cleaning instructions. But, if it has a door, you'll need a surface cleaner. Not all the grime you wash clean from yourself goes down the drain, so make sure to scrub hard at every surface. Speaking of the drain, don't forget to pull all the hair out of it.
Toilet: Cleaning your toilet is a multistep process. First, wipe down the exterior of the toilet from top to bottom, first with a duster and then with a cleaner — don't forget the handle and the little crevice between the back and the seat. Then, use a cleaner to wipe down both sides of the lid and seat, plus the bowl's rim. Finally, use a bowl cleaner to give a good, hard scrub to every inch of the bowl's interior.
Countertops: With the two big steps out of the way, you can move on to your countertop. Usually, this step is quick and easy; just give everything, especially the sink head and knobs, a good scrub with an appropriate surface cleaner.
Floor: There are a few ways you may need to clean your floor, depending on its style. For example, if it's hardwood or laminate you just need to do a sweep and mop combo, making sure to get into every corner and around your toilet. If it's tile, you need to use a grout cleaner to get in the cracks in addition to sweeping and mopping. If you use bathroom rugs, those need to be beaten outside to get rid of all the hair and other built-up nastiness, plus run through your washer and dryer for good measure. Also, try to save the floor for last so the other grime that falls while you clean can get swept and mopped up.
Other: Finally, Daniel said, you should "think of the places you hardly ever touch or even see." Your bathroom light fixtures, for example, are probably covered in dust. Your floor's molding or trim is also likely grimy, and won't be reached during your sweep and mop. Finally, consider cleaning or replacing your combs and brushes, toothbrushes and razors or other shaving instruments, etc.
Best cleaning products for the bathroom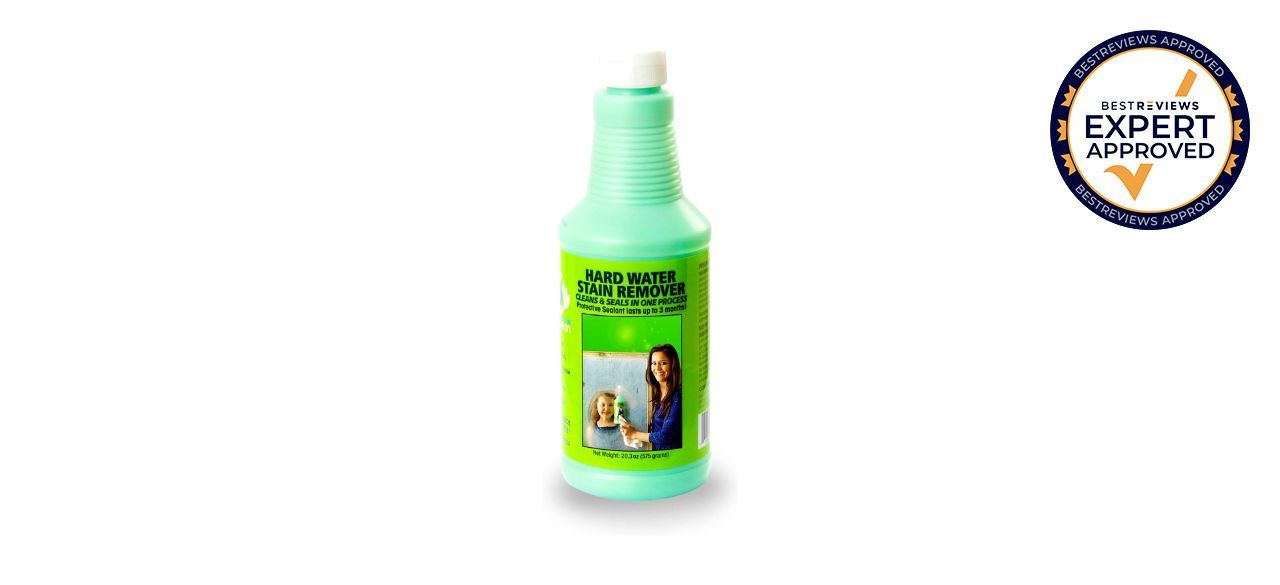 Bioclean Hard Water Stain Remover
Daniel likes this cleaner because it "cleans and seals to prevent hard water stains and is easy to use." It has a pleasing citrus scent and there are 20.3 fluid ounces in the bottle.
Sold by Amazon and Home Depot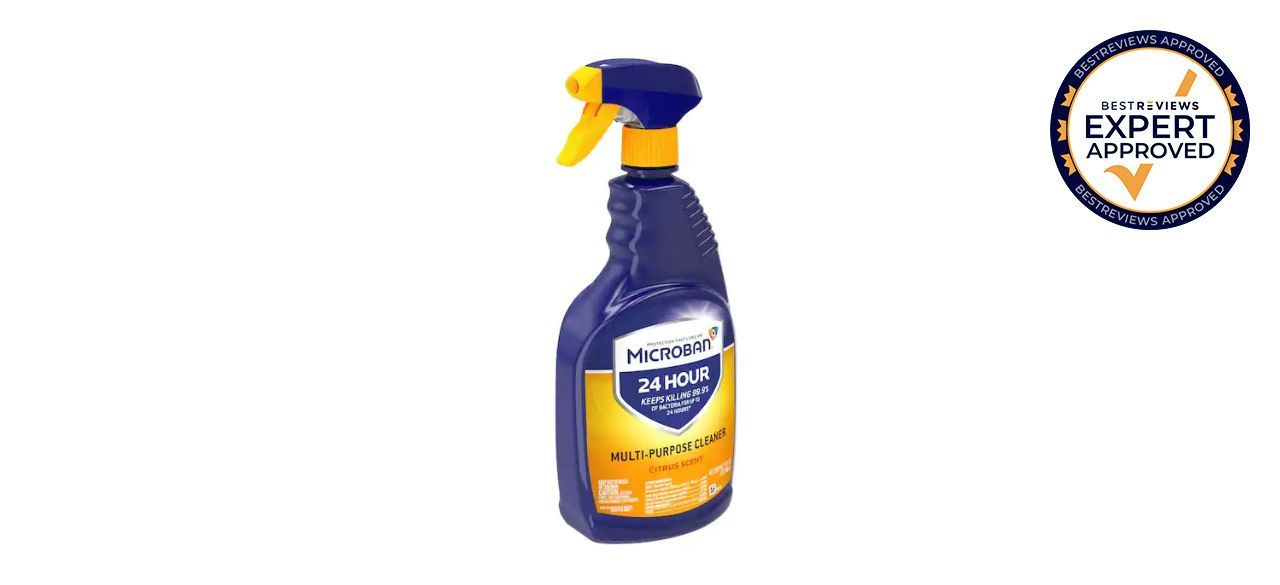 Microban 24-hour 32-fluid-ounce All-Purpose Cleaning Spray
This spray can continuously kill mold and bacteria for up to 24 hours straight, but Daniel warns not to forget to allow it to sit on a surface for up to 5 or 6 minutes before scrubbing it away.
Sold by Home Depot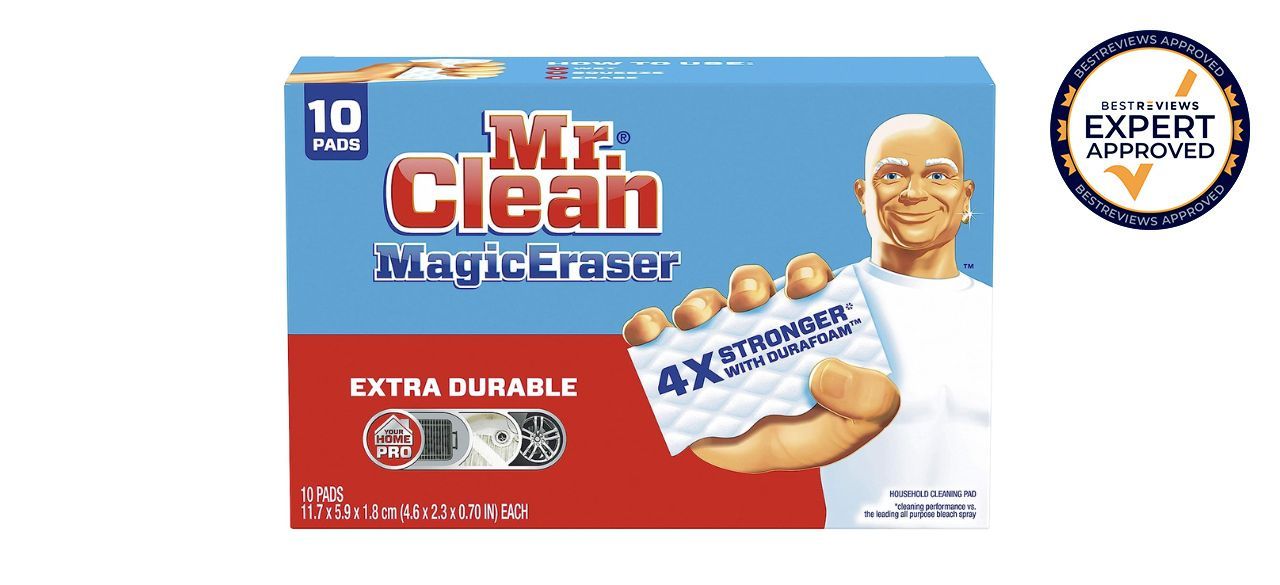 This box contains 10 Magic Erasers that can clean multiple surfaces and eliminate many kinds of grime. Daniel said it's particularly good on porcelain and dirt and can remove hand prints from the wall.
Sold by Amazon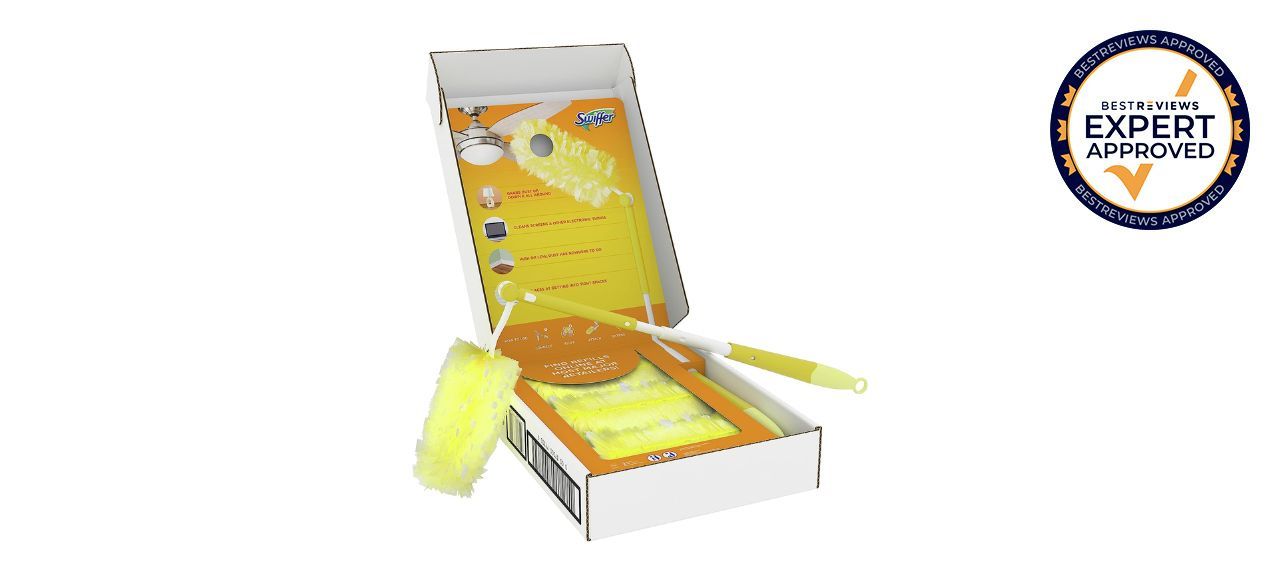 This starter kit includes 10 dusting pads and one handle that can both change its length and bend its head at angles to better reach hard-to-hit spots such as baseboards and light fixtures.
Sold by Amazon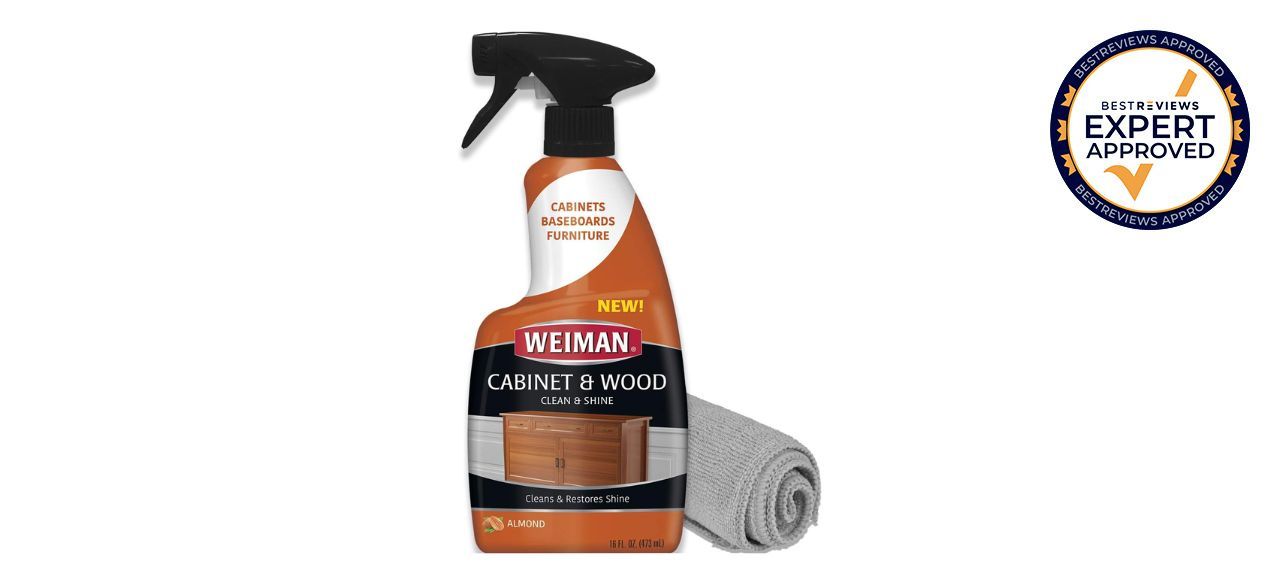 Weiman Cabinet and Wood Clean and Shine Spray
Daniel likes this cleaner because it's "great for cleaning cabinetry and removing dust and fingerprints." It also guards against further dirt and grime, keeping everything cleaner for longer.
Sold by Amazon and Home Depot
Want to shop the best products at the best prices? Check out Daily Deals from BestReviews.
Sign up here to receive the BestReviews weekly newsletter for useful advice on new products and noteworthy deals.
Jordan C Woika writes for BestReviews. BestReviews has helped millions of consumers simplify their purchasing decisions, saving them time and money.
Copyright 2023 BestReviews, a Nexstar company. All rights reserved.