BestReviews is reader-supported and may earn an affiliate commission. Details.
What you need to stay safe in an emergency
Last weekend, tornadoes touched down across a wide range of states. This week, there is a chance for more dangerous weather. Areas that used to be relatively free from severe storms are being hit by extreme weather with increasing frequency. No matter where you live, there is a chance you could experience a damaging storm. To be safe, you need to be prepared. Here are some essential items that can help keep you safe in an emergency.
In this article: Emergency Hand Crank Radio, Rechargeable LED Camping Lantern and Sawyer Products Mini Water Filtration System.
Why is the weather so severe in the US?
There are two primary reasons why experts say the U.S. is leading the world in weather catastrophes: geography and climate change.
Most severe weather requires warm, moist air as a catalyst. Since the U.S. is bordered by two oceans and a gulf, there are ample opportunities for the creation of warm, saturated air. Also, atmospheric rivers enter the country from the west carrying an incredible amount of moisture, which cools and results in an abundance of precipitation
Another factor that influences storms is the jet stream. This fast-moving current of air travels in upper levels of the atmosphere, causing changes in wind and pressure that can either transport storms or keep weather conditions, such as a heatwave, stagnant. As a result, the jet stream is responsible for shaping the weather over the U.S.
Climate change warms the world, and the hotter the air is, the more moisture it can hold. This fuels the atmosphere with exactly what it needs to create violent storms. As climate change continues, the frequency of severe weather (hurricanes, tornadoes, heatwaves, drought, wildfires, floods, heavy snowstorms and more) will increase.
What you need to prepare for severe weather
As the likelihood of increasingly intense weather systems continues to rise, there are a few emergency staples you'll want to keep on hand, no matter where you live.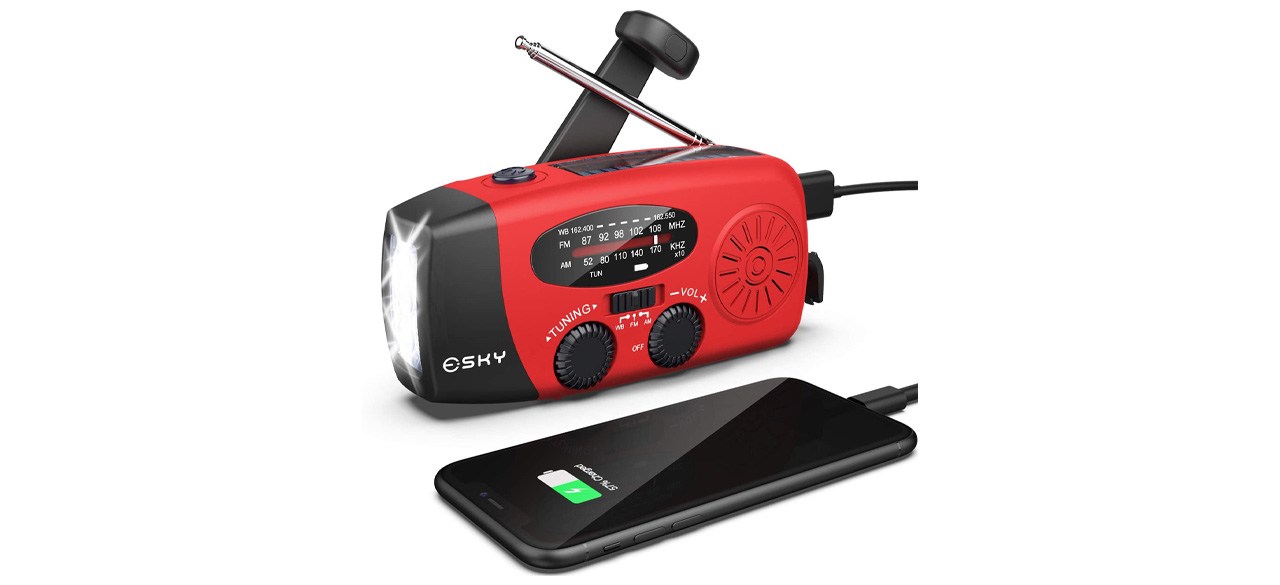 Esky Emergency Hand Crank Radio
Even if your power goes out, this rechargeable emergency radio has you covered. You can listen to emergency broadcasts or use it to charge your phone. It even has a built-in LED light. To charge it without electricity, use the solar panel or hand crank.
Sold by Amazon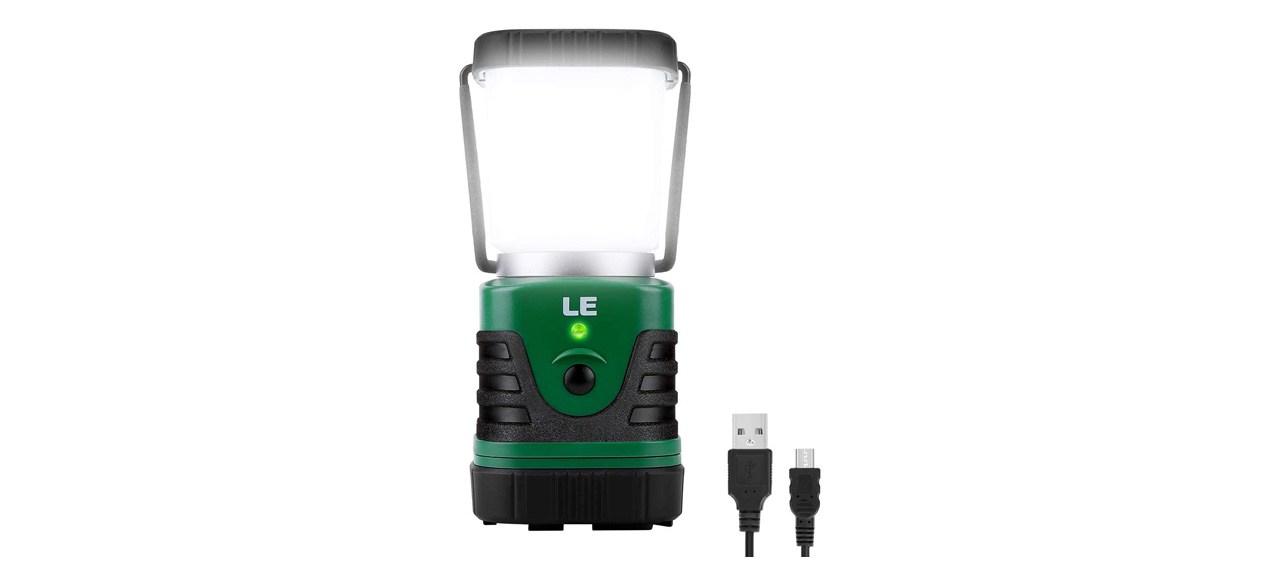 LE Rechargeable LED Camping Lantern
This lantern flashlight has a hook on the bottom so you can hang it upside down to better illuminate the room. The 360-degree beam shines light in all directions, and the battery lasts up to 12 hours.
Sold by Amazon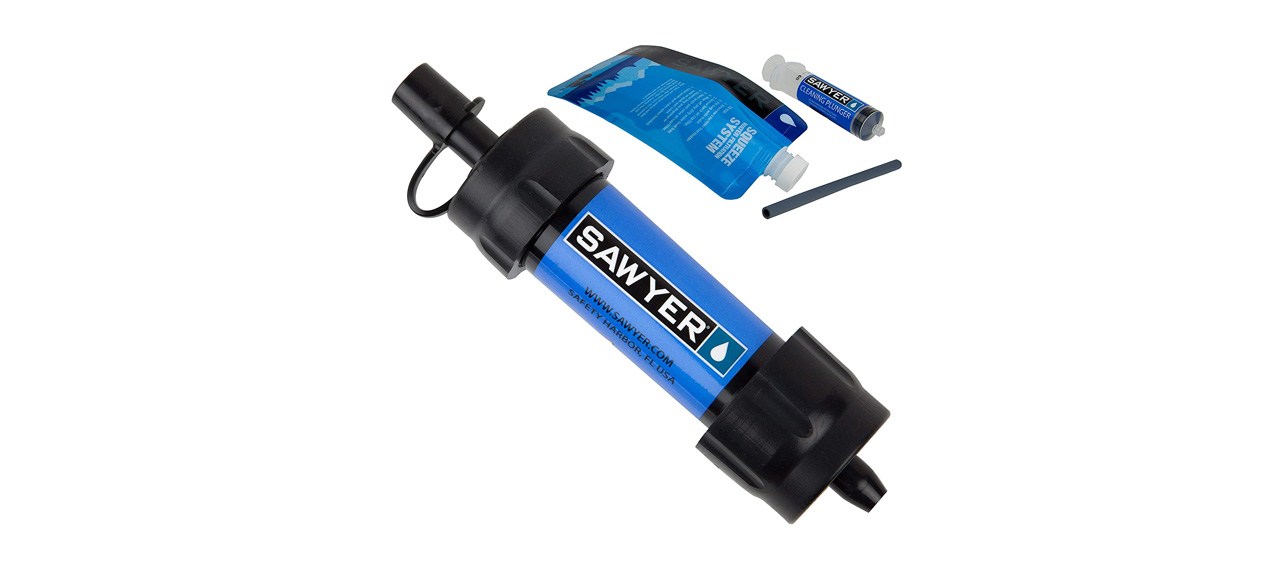 Sawyer Products Mini Water Filtration System
As a rule of thumb, you can only survive about three days without water. This water filter straw can help you get safe drinking water in an emergency. It removes 99.9% of bacteria and protozoa, while also filtering out 100% of microplastics.
Sold by Amazon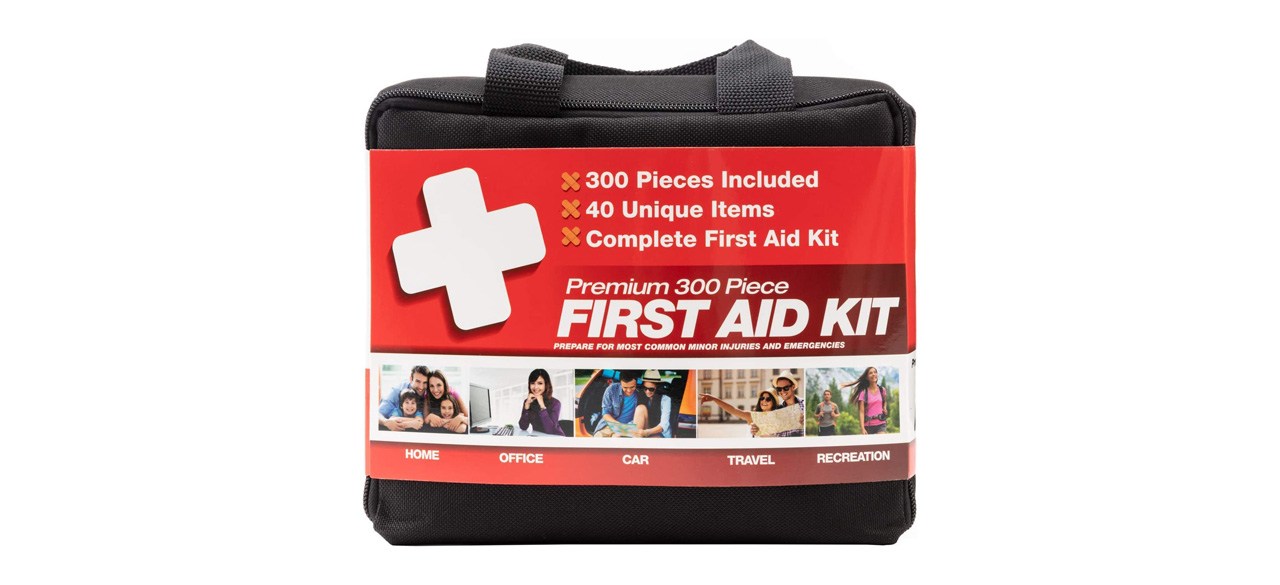 M2 Basics Premium 300-Piece First Aid Kit
This emergency kit has essential items such as adhesive bandages, gauze, splints, medical masks and tweezers so you can deliver first aid, if needed. The comprehensive kit comes with a durable zippered bag for convenient storage and transport.
Sold by Amazon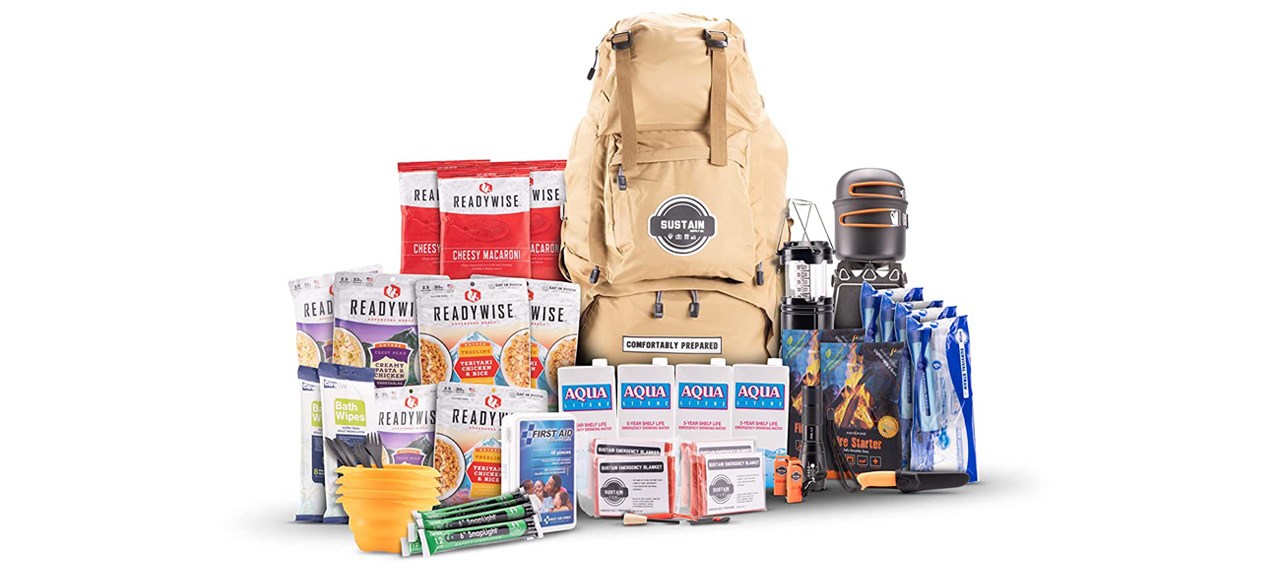 Sustain Supply Co. Emergency Survival Kit and Backpack
A natural disaster kit is a little more specific than a first-aid kit. It gives you products you need to survive in an emergency, not just tools you can use to patch up injuries. This one includes non-perishable food, tools for heating, lighting and other items.
Sold by Amazon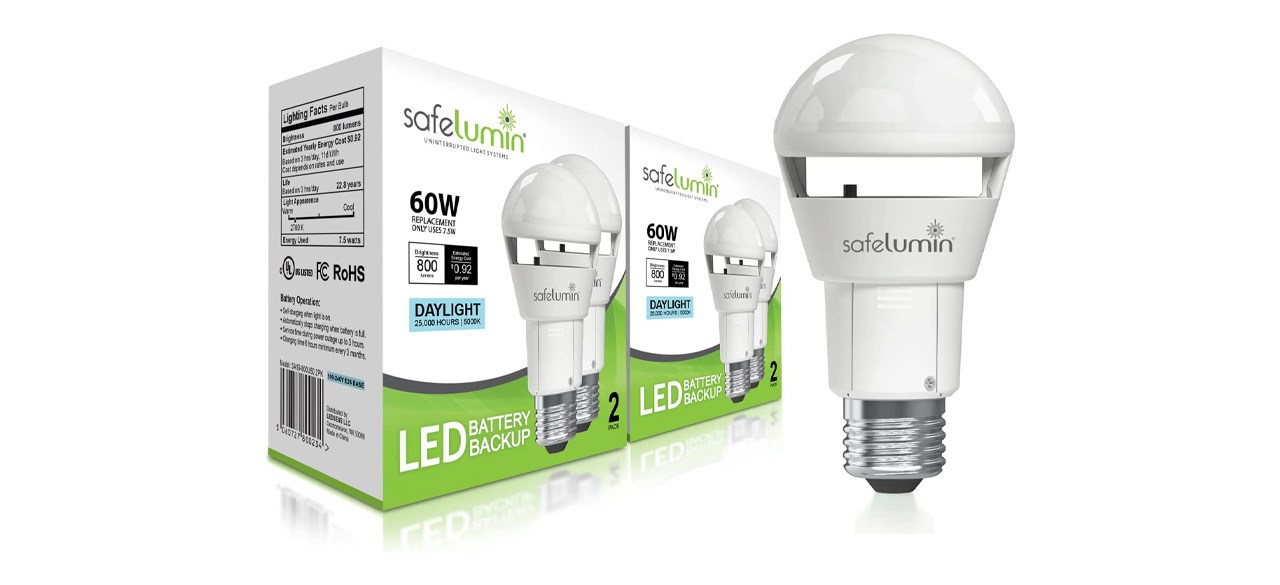 Safelumin Rechargeable Light Bulbs (2-Pack)
If you have a rechargeable emergency light bulb, you can have lighting from your fixtures, even when there's no power. Simply screw one of these rechargeable lights into a socket and you can light the room.
Sold by Amazon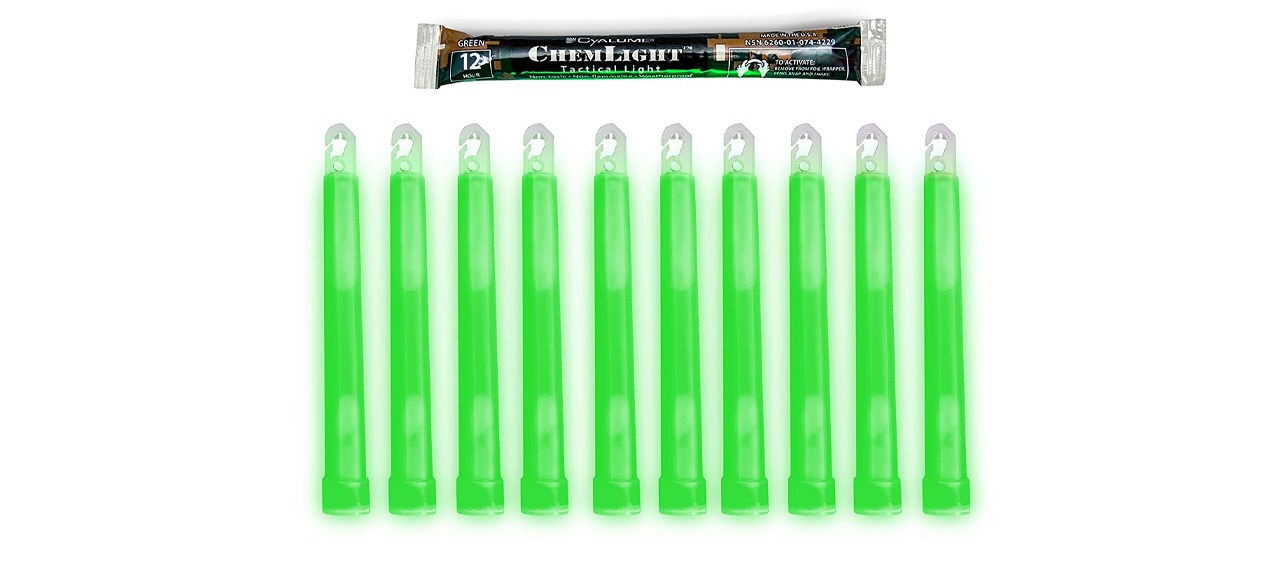 Cyalume Military-Grade Green Glow Sticks
Sometimes, for safety, you need emergency light sticks. The 6-inch glow sticks in this 10-pack stay lit for up to eight hours.
Sold by Amazon
Other items worth having
Want to shop the best products at the best prices? Check out Daily Deals from BestReviews.
Sign up here to receive the BestReviews weekly newsletter for useful advice on new products and noteworthy deals.
Allen Foster writes for BestReviews. BestReviews has helped millions of consumers simplify their purchasing decisions, saving them time and money.
BestReviews spends thousands of hours researching, analyzing and testing products to recommend the best picks for most consumers.